Tre Residences
Tre Residences Showflat/Showroom Call: (+65) 6100 1380
Express Service to Serve you better with Fast Response! SMS/Whatsapp to (+65) 91505616:
"Tre Residences"_"Name"_"Email"_"Your Messages"
Tre Residences Showflat is offsite and opened on an appointment basis only. Register your interest in the form below for advance viewing of Tre Residences showroom. For shorter waiting time or immediate response, kindly SMS/Whatsapp to (+65) 91505616:
"Tre Residences"_"Name"_"Email"_"Your Viewing date and time"
Alternatively, you can call Tre Residences Showflat hotline: +65 6100 1380 to check if the showflat is open. A salesperson have to be assigned to you when you arrive at the showroom to show you around. We will advise you accordingly who to look for.
Register Interest for Tre Residences
Tre Residences Review - Latest News and Updates
30th April 2017: Register to view Tre Residences showflat today. Units are selling fast! Come and view our beautiful showroom before all units are gone! only at average S$1500 psf for a city fringe location with upside capital appreciation, high rentability and yield, and sheltered walkway to MRT! Call +65 6100 1380 for an appointment to view showroom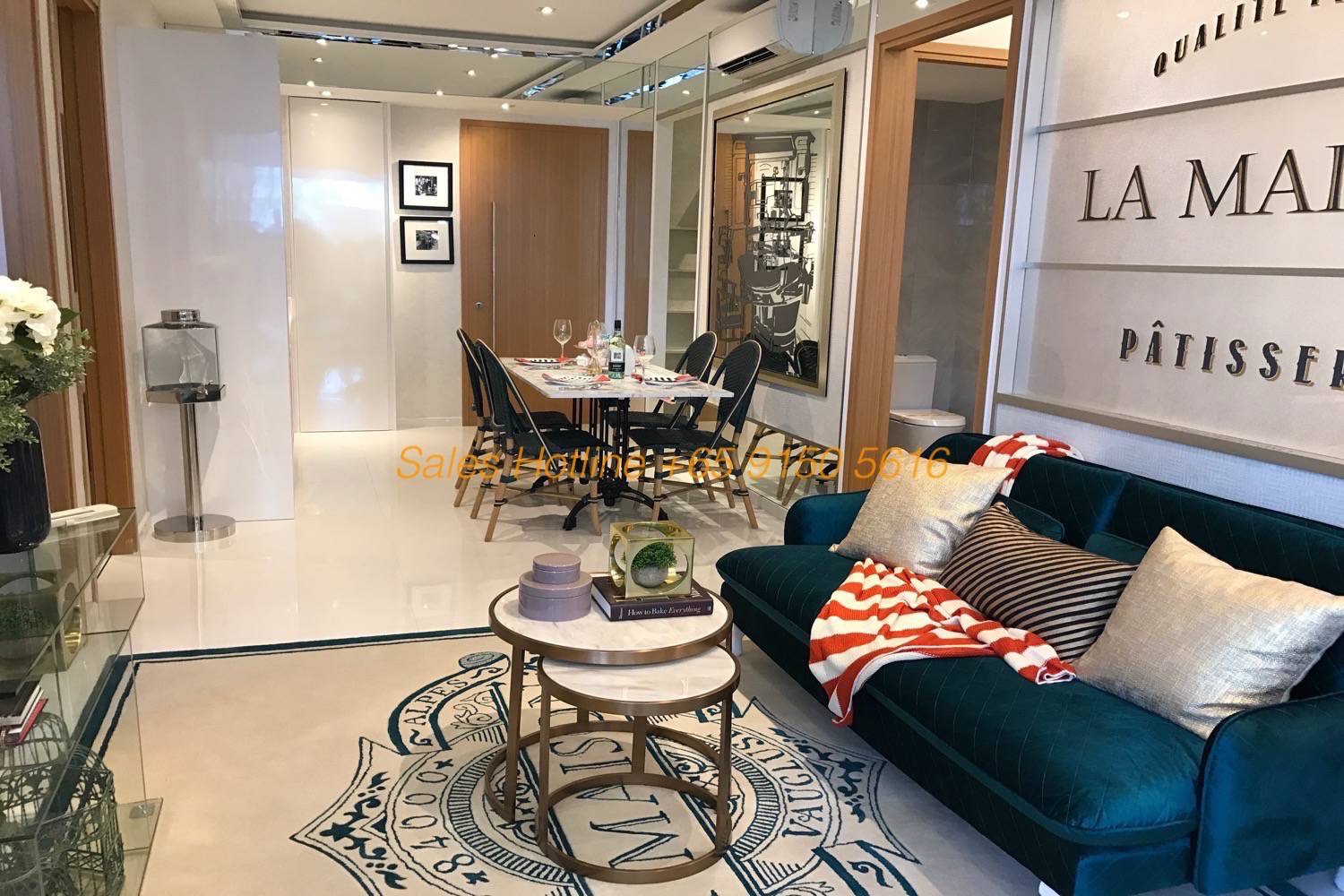 24th April 2017: News flash for Tre Residences!
Last 4 units of 2 Bedroom units left starting from S$894k
3 bedroom have choices and good units to choose, from S$1.087mil
Last 5 units of 4 bedroom dualkey left starting from only S$1.258mil
Hurry and call +65 91505616 (Janson) to fix an appointment to view Tre Residences Showflat Today!
7th April 2017: Sales have been overwhelming for the past weeks. 2 + Study layout fully sold! Limited 2 bedrooms left (7 units remaining). Register an appointment today for Tre Residences Showflat viewing before all good units are taken up!
27th March 2017: After the recent launch of Park Place Residences @ $1600-$2000 over psf, buyers who have missed out on their choice units flock over to Tre Residences to have a look. Turn out to be a good response in sales with over 8 units sold over the weekend. Find out why Tre Residences is still a good buy! Register your interest today for an appointment to view Tre Residences Showflat. Showroom viewing by appointment only
16th March 2017: Tre Residences relaunched with price revisions! Now more affordable and attractive! Tre Residences showflat open daily. Viewing strictly by appointment only. Register here to view Tre Residences Showroom
14th March 2017: Tre Residences showflat will continue to open on weekdays for private viewing only. Registration to view Tre Residences showroom is required. Expected sale date will commence this coming Saturday. Register your interest today to view our showroom!
23rd Feb 2017: Updates on development progress for Tre Residences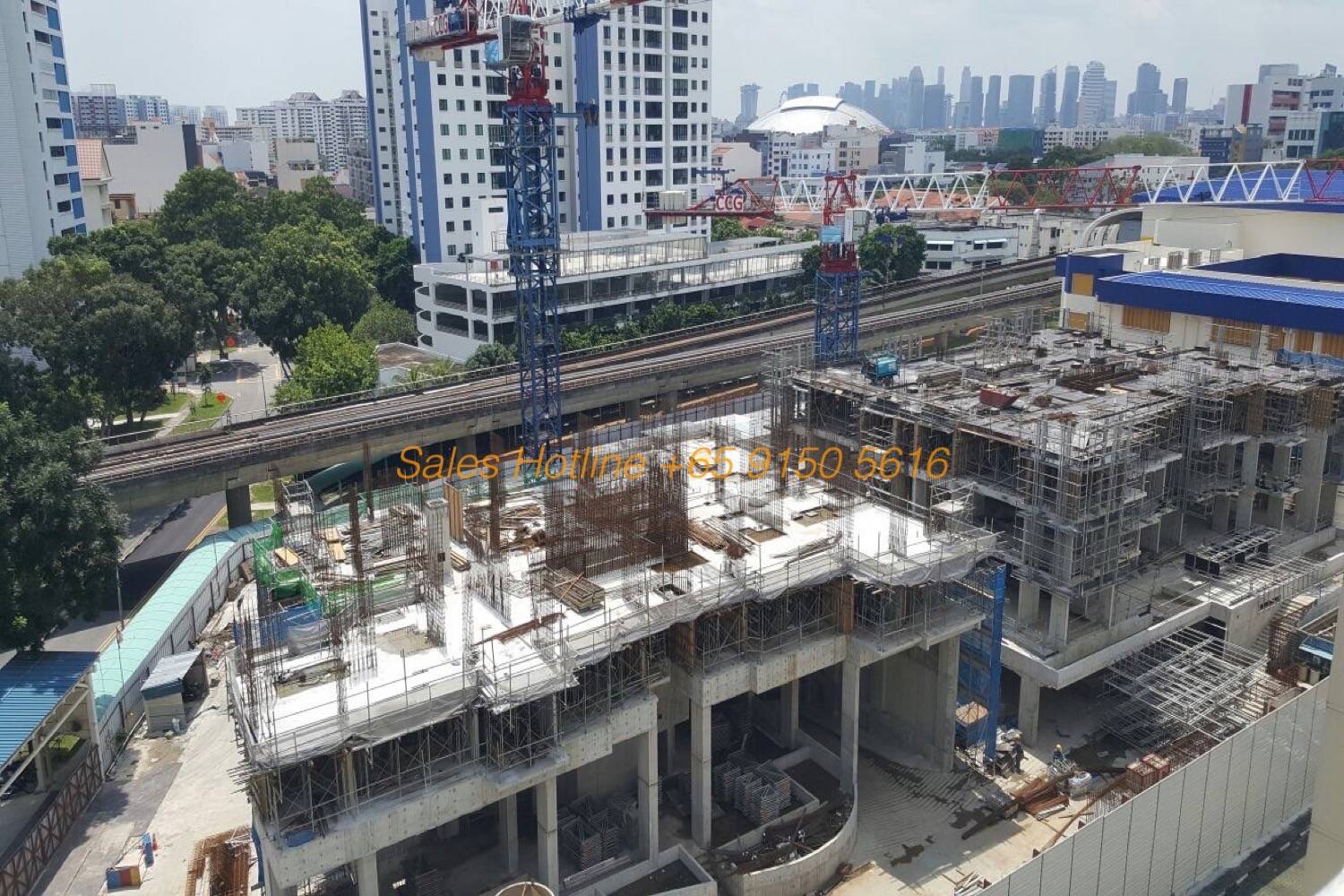 22nd Feb 2017: Details are out! Tre Residences all new showflat and priced revisions. Now even more attractive and affordable! New showflat will be open next month. Register your interest today to find out more on the relaunch of Tre Residences.
20th Feb 2017: Stay tuned for Tre Residences new Showflat Opening Soon! With the latest Price revisions now even more affordable and attractive. Register your interest to view the showroom
Tre Residences - The Development & Facilities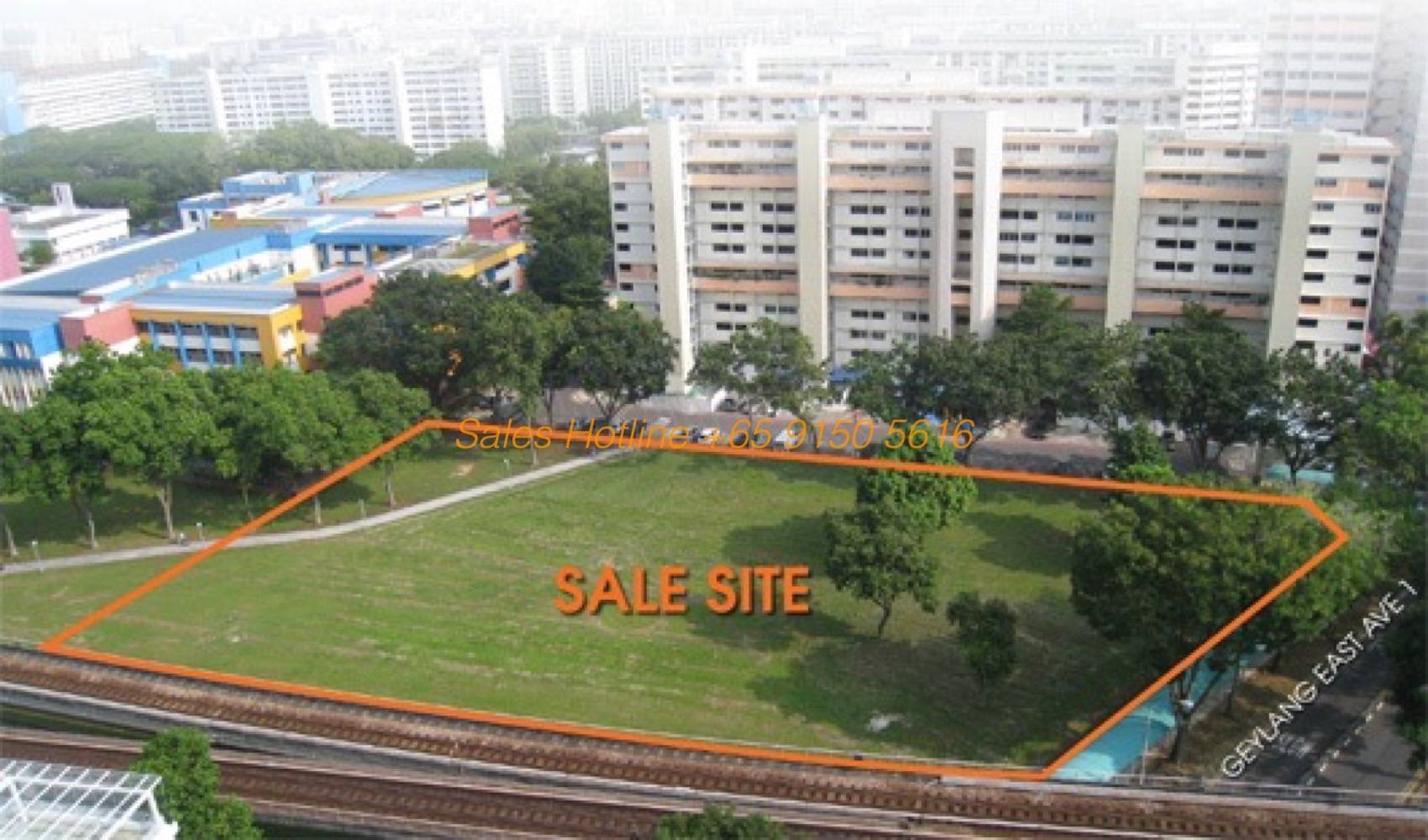 Tre Residences Condominium is located at the edge of the Central Region of Singapore. Considered as a city fringe location, Tre Residences Geylang East is located just next to Aljunied MRT. With a sheltered linkway from the development to the MRT, it provides the convenience and comfort for both residents and future residences that relies on public transportation. Door step to the development, residents may enjoy from the many amenities including a public library, many eateries and coffeeshops, markets, and many more. Nearby reputable schools include Geylang Methodist primary and secondary school, suitable for new families with kids. From Aljunied MRT, just 1 stop away will be one of Singapore's business district. This includes the Paya Lebar centre, with huge makeover, transforming to one of the future business district in Singapore's decentralisation plan.
Enjoy spectacular view of Marina Bay and the sports hub from Tre Residences. Residents will get to enjoy all these amenities in close proximity, with a work, play, live lifestyle. The development is well connected both public transportation, and driving as well. With many major roads and highways including PIE, KPE leading to ECP. Just within minutes drive to Singapore Sports Hub, Paya Lebar Business Hub, and Singapore's Central Business District.
Paya Lebar vicinity is set to transform to a more vibrant and active area with contemporary and modern business tag with many commercial shops, F&B, Cafes, and many more. In addition, there will be an upcoming Nexus International School to cater for expat families. There will be more offices coming up in the area, together with hotel and shopping malls by 2018.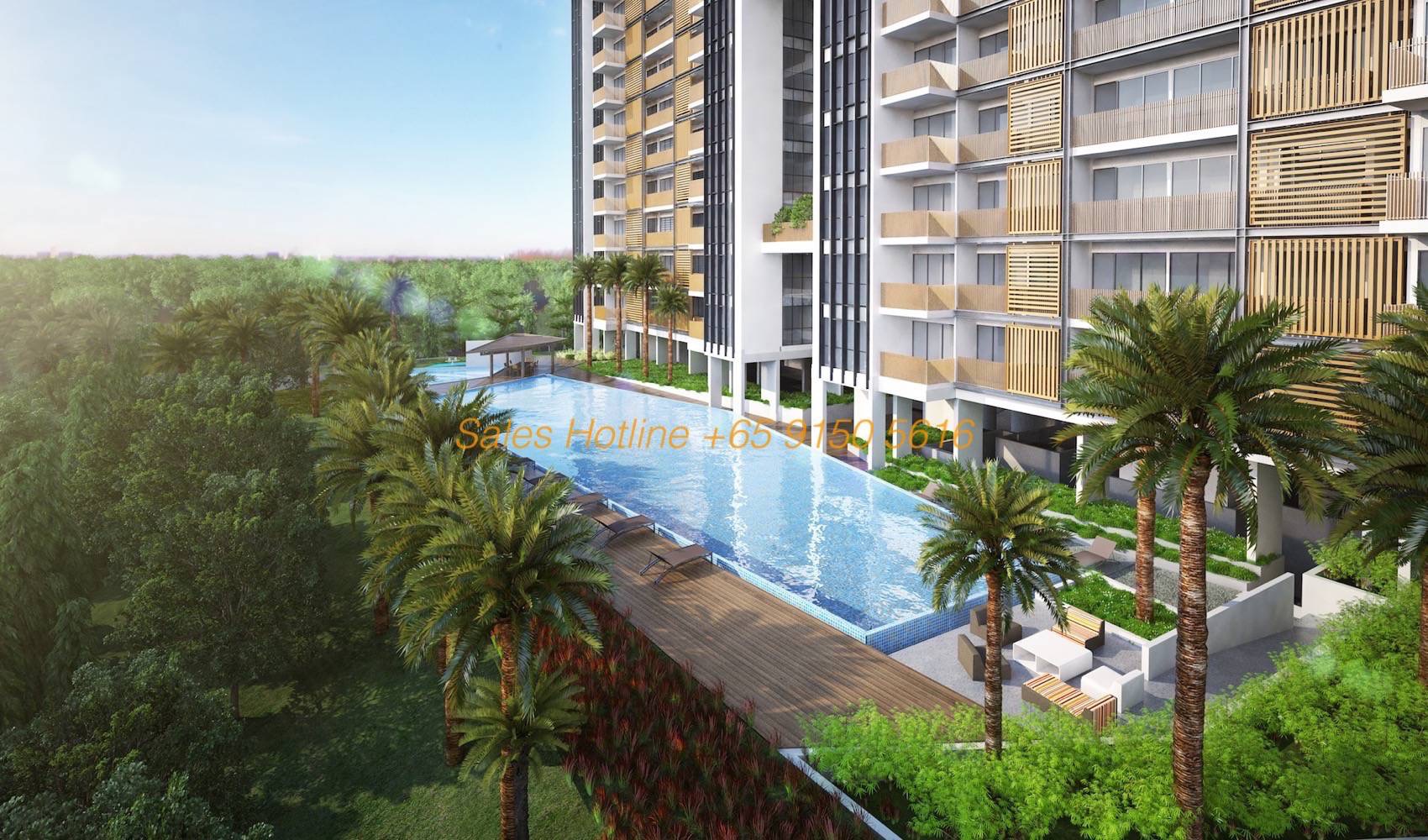 Tre Residences condo features 2 blocks of 17 storey residential development with full condominium facilities. Located in Geylang East Avenue 1, the development is a 99 years leasehold with a total of 250 units and comprised of a good mix of 1-4 bedrooms, dualkey, and penthouses. Tre Residences developer is none other then well renowned MCC Land, and SL Pte Ltd. Each units comes with quality furnishes and finishings, with well designed layout to maximise the internal space. With many water features within the landscaping of the development, residents will get to enjoy a range of facilities in the development.
Scroll below for Tre Residences psf and indicative price. Attractively priced at an affordable quantum, register your interest to view our showflat today and learn more about the locality and project development!
Tre Residences Review - The Potential and Surroundings
Kallang Riverside Development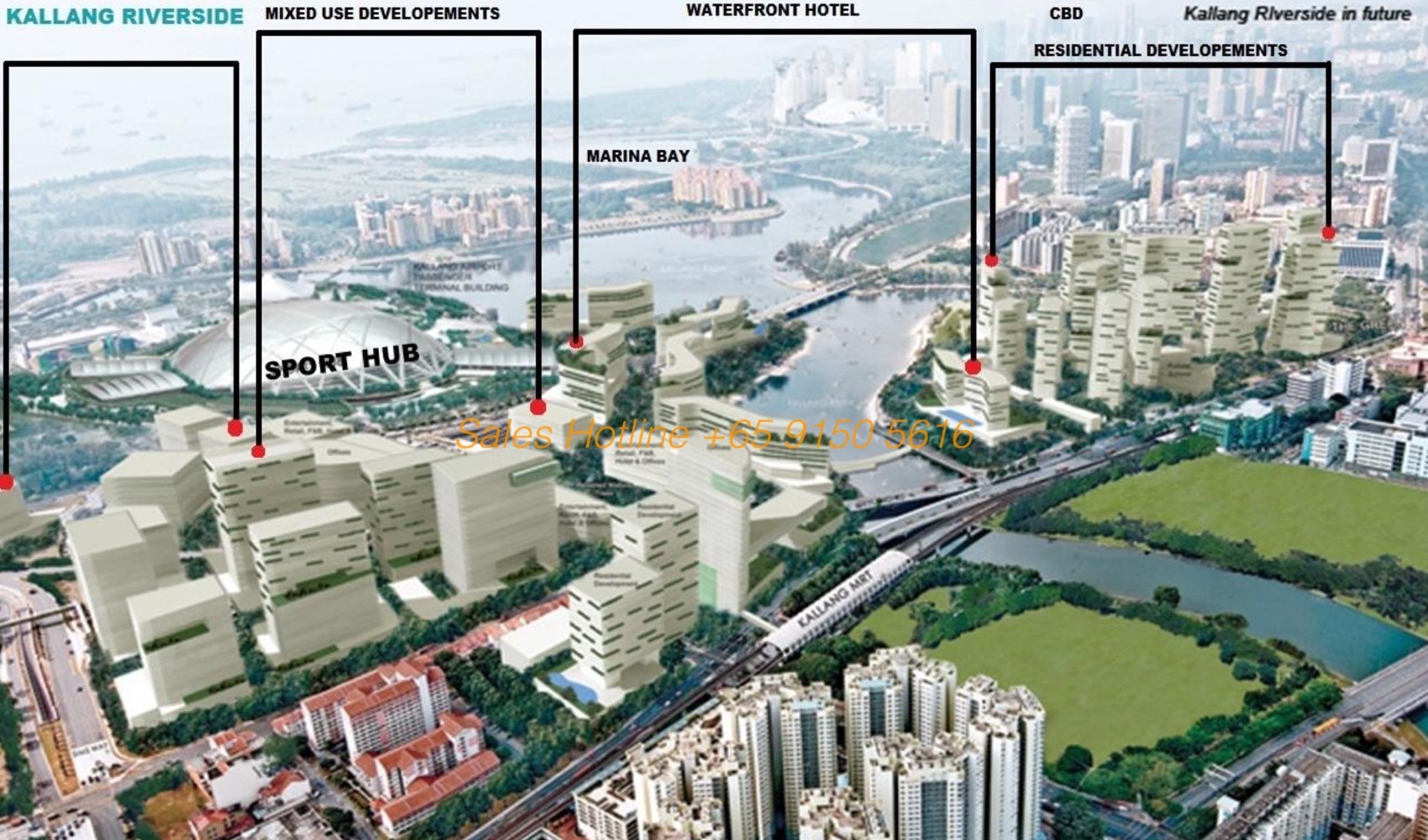 Kallang Riverside is currently undergoing developments. With future plans in the pipeline, it will be converted into a work, play, & live area with a mixed of residential, commercial, parks, and hotels. The recent completion of the sports hub is just the first phase of the many redevelopment going on in the area. Residential prices such as Kallang Riverside condominium have already surpass S$2000 psf, yet at the same time being a far walk to the nearest Lavender MRT. Future plans includes an approximate 3,000 prime waterfront hotel rooms, approximate 300,000 sqm of future office space, and many more. This is all part of government decentralisation island wide master plan. Tre Residences, located beside Aljunied MRT, is just 1 MRT station away to Kallang MRT
Paya Lebar Quarters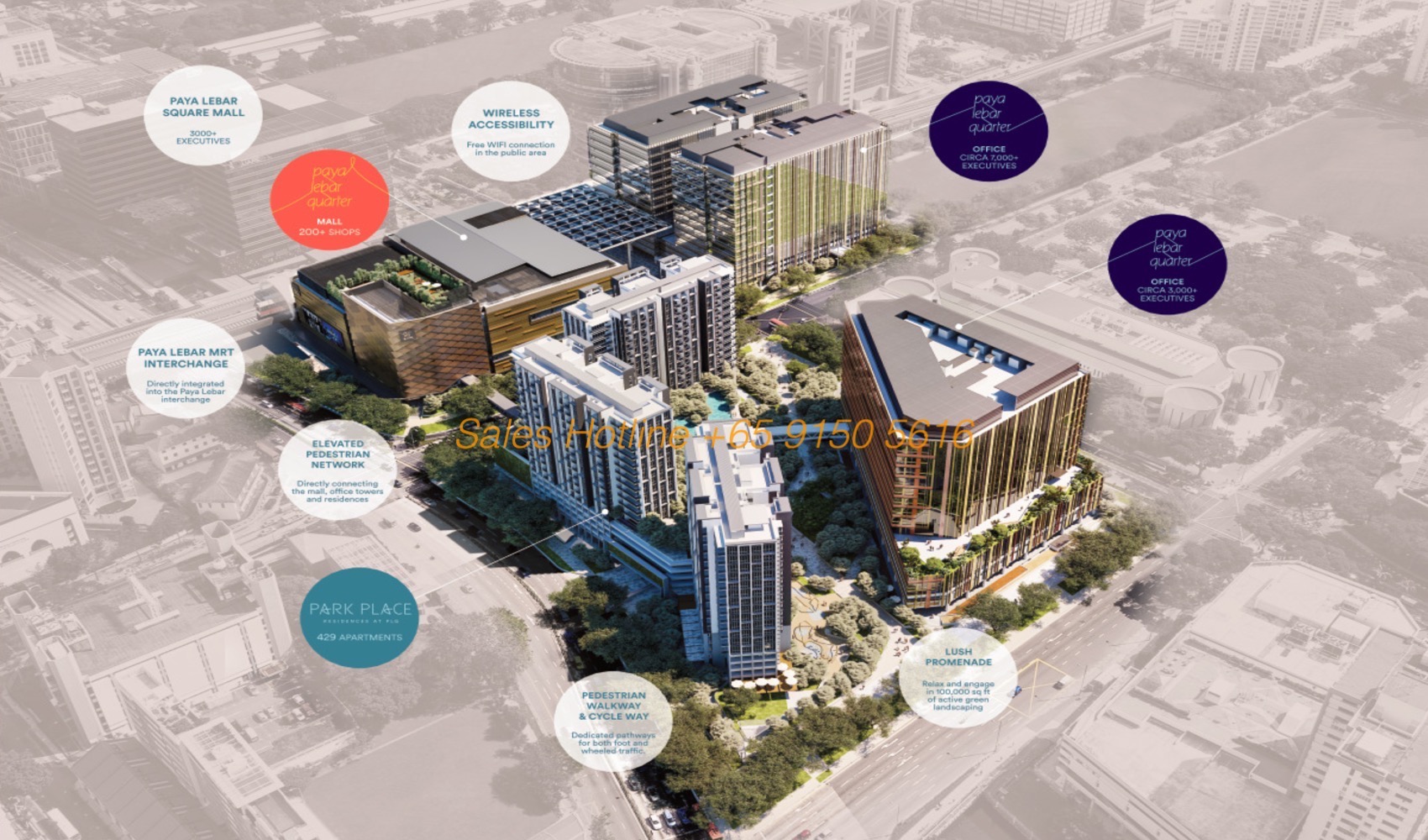 Paya Lebar Quarters is set to complete by 2020. This huge plot of land will comprise of a commercial shopping centre, Grade A offices, and residential. This is just one of the commercial hubs developed in the area as part of URA's decentralisation plan. Future development includes the Singapore Post Office which is currently being revamped, upcoming Paya Lebar Square, and the current One KM and Lifelong Learning Institute. Once fully developed, the entire Paya Lebar Hub will become one of Singapore's busiest district bustling with entertainment and MNC companies moving into the area. Thus rental yield will be expected to be healthy. This will greatly affect Tre Residences with spilling effects from this nearby commercial hub.
With the recent launch of Park Place Residences fetching an average 1800-1900 psf, Tre Residences is considered under-priced at average S$1500 psf, considering the fact that it is sandwich between Kallang and Paya Lebar.
Relocation of Paya Lebar Airbase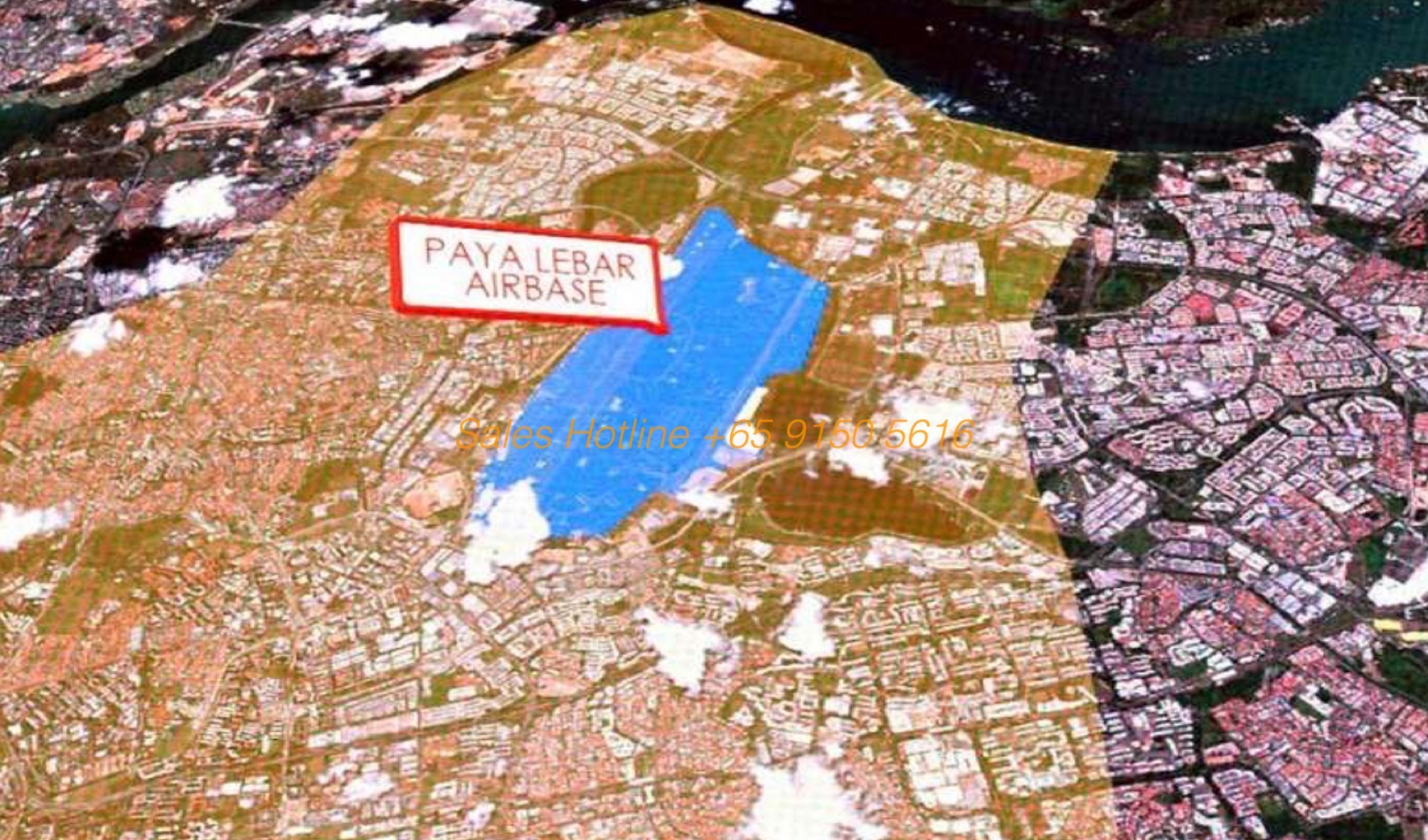 Paya Lebar Airbase is set to relocate to Changi East, freeing up 800 hectares of land for new homes, parks, offices, and factories in the future. More importantly, residential land surrounding and including Tre Residences sits on an average plot ratio of 2.8. However due to the current heigh restriction, high rise residential is not allowed in the area. The shifting of Paya Lebar Airbase comes with good news that future land in Aljunied and Geylang area are able to build more than 36 stories high. This means good news for residents living in the area as they will start seeing more en blocs and prices increasing as a result.
Rezoning of Geylang Lor 4 to 22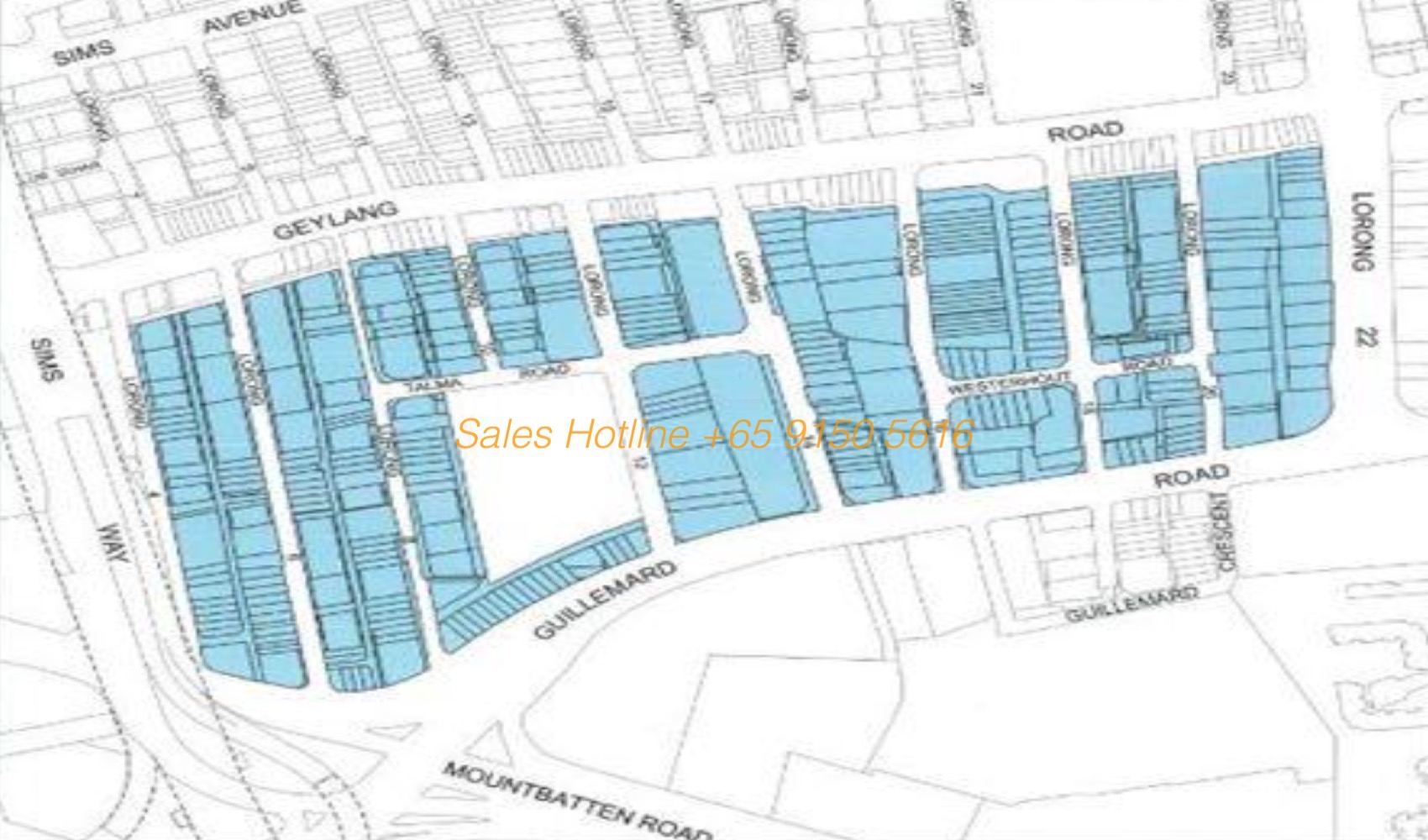 Recent news in URA changes in masterplan includes the rezoning of this sector from residential to residential+commercial. So what does this mean? Plot ratio remains at 2.8. However as discuss previously, there are heigh restrictions in this area due to Paya Lebar Airbase. Rezoning of this area meant that Government expect a redevelopment of this area especially once the height restriction is shifted. Residents living in and around the area can expect a ripple effect across once land value increase due to new collective sales and en blocs.
Tre Residences – In Summary
Tre Residences have these unique selling points with future capital appreciation and great rental yield with further new tenants coming from close surrounding proximity. Geylang still holds the highest rental yield in Singapore. Reasons to invest in Tre Residences?
Located in the City Fringe
Sheltered linkway to Aljunied MRT
Doorstep to many amenities including public library, supermarket, wet market, coffeeshop and eateries
Close to reputable primary and secondary schools
Just 1 station to Paya Lebar Business Hub
Just 4 stations away to City Hall MRT Interchange
Sandwich between Kallang and Paya Lebar Business Hub
Future transformation of Paya Lebar will have a ripple effect of property pricing around the area
Convenience at your door step with ease of connectivity and public transportation
Aljunied area with many food paradise and famous eateries
Healthy lifestyle with Sports hub, park connector and parks
Shifting of Paya Lebar Airbase resulting in a lift of height restriction. Means more collective sales and en bloc to build higher buildings
Rezoning of Geylang Lor 4 to 22 from residential to residential + commercial
Find out more and fix an appointment to view Tre Residences Showflat to know more in depth on this development. Fill in the form to view Tre Residences Showroom today!
Tre Residences Factsheet
Project Name: Tre Residences
Developer: Sustained Land Pte Ltd and MCC Land
Architect: AGA Architect
Main Contractor: SL Brilliant Construction Pte Ltd
Landscape Architect: Tulin Designs Pte Ltd
Civil & Structural Engineer: KCL Consultants Pte Ltd
District: 14
Address: 7/9 Geylang East Avenue 1 S(389782/389783)
Brief Description: Proposed Residential Development comprising of 2 Blocks of 17 Storey with basement parking, and full condominium facilities
Site Area: est. 6238.1 sqm / 67,147 sqft
Tenure: 99 years (WEF 23rd April 2014)
Total Units: 250
Parking: 200 Lots + 3 Handicapped Lots
Estimated T.O.P: 22nd April 2019
Estimated Legal Completion: 22nd April 2022
Maintenance Fee: Estimated $60 per Share Value
Tre Residences Nearby Schools
Within 1km
Geylang Methodist School (Primary)
Geylang Methodist School (Secondary)
Kong Hwa School
Machperson Primary School
Within 1-2km
Canosssa Convent Primary School
Broadrick Secondary School
Northlight School
Macpherson Secondary School
Chung Cheng High School (Main)
Tanjong Katong Girls' School
Tanjong Katong Secondary School
Dunman High School
*Note that the research made on Tre Residences school proximity, as above, is based on rough estimates. It is still advisable to contact your school of interest to check if it falls within the distance stated above.
Tre Residences Aljunied Location Map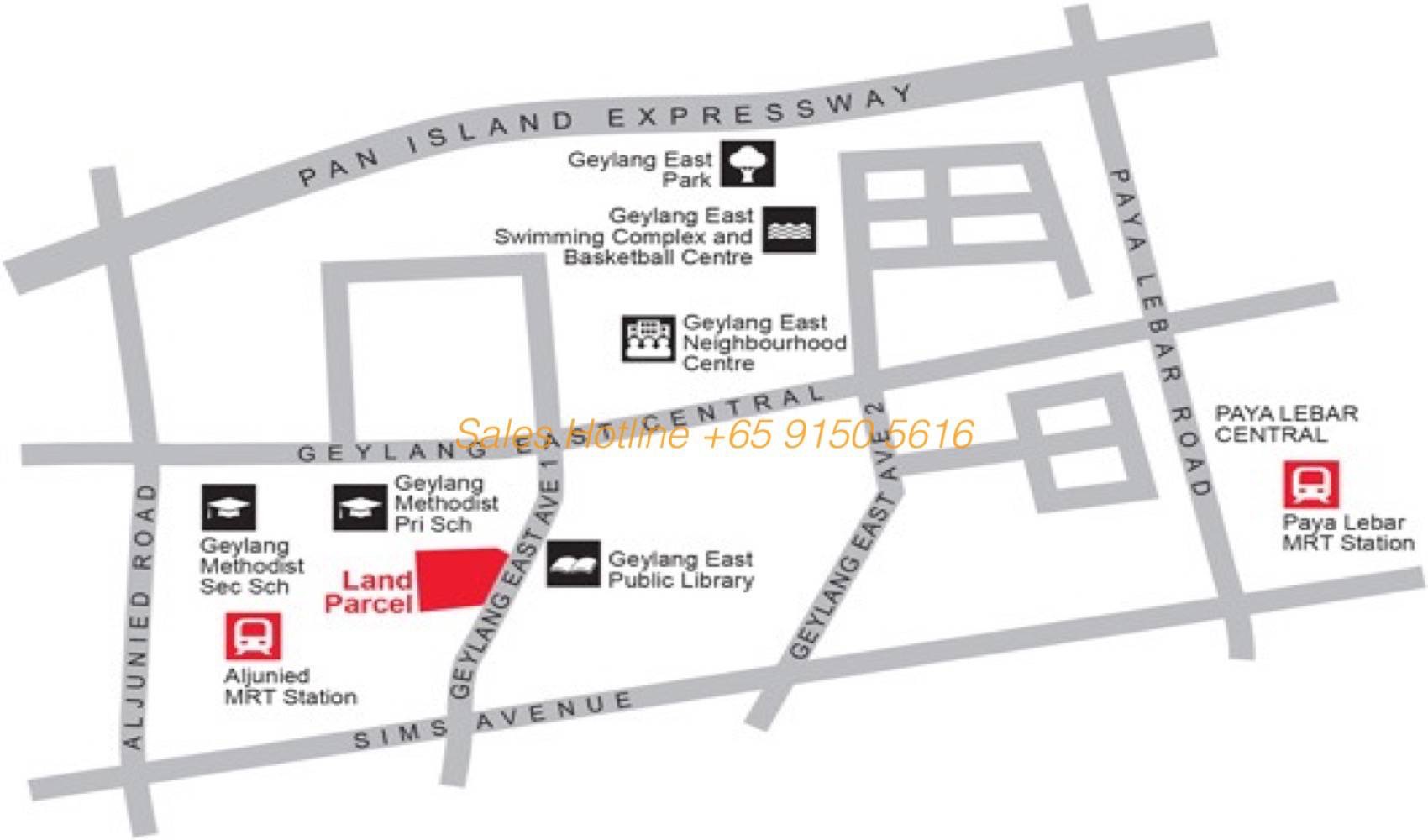 Tre Residences Condo Site Plan

Tre Residences Floor Plan
1 Bedroom (420 sqft / 39 sqm)
2 Bedroom (570-743 sqft / 53-69 sqm)
3 Bedroom (764-861 sqft / 71-80 sqm)
4 Bedroom (947 sqft / 88 sqm)
4 Bedroom Dualkey (947-990 sqft / 88-92 sqm)
4 Bedroom Penthouse (1475 sqft / 137 sqm)
5 Bedroom Penthouse (1701-1711 sqft / 158-159 sqm)
Request for Tre Residences Floor Plan download link below
Tre Residences Price
Indicative Prices updated as of 22nd Feb 2017. Prices have been reduced from previous marketed pricing!
Residential
1 Bedroom: Fully Sold
2 Bedroom: From $8xxk
3 Bedroom: From $1.08xmil
4 Bedroom/DK: From $1.2xmil
Penthouse: Call to enquire our special pricing and discounts!
For an exact pricing of a unit, register for an appointment to view Tre Residences showroom / showflat by calling or filling the form at the bottom of this page.
Register Interest for Tre Residences Aljunied
Like It Share It! Tre Residences Condo