Latest News: The Luxe Block B Now For Sale
The Colony at Infinitum is developed by Singapore Listed Developer Roxy-Pacific Holdings and Macly Group. Block A was launched in the first quarter of 2016 and saw a healthy response during the Public hotel event launch. As of now, Block A is almost fully sold with a couple of units remaining.
Block B of The Colony will be named "The Luxe" and offers purchasers the luxury of city living in KLCC. Expected to launch in December 2016, The Luxe by Infinitum will comprised of 300 units, 43 storeys high. This time round, The Luxe will offer purchasers a choice of up to 3 bedroom units and 2 Bedroom Duplex Penthouses as well.
Register your interest in the form below to enjoy a choice selection of unit before the public launch. Viewing of The Luxe showflat is strictly by appointment only (Singapore showroom). The Luxe Showroom is now open for viewing. Enquire now for more information for the VIP preview of Block B – The Luxe
The Luxe Updates
18th May 2017: Please note that the sales gallery is only available in Singapore as this is a Singapore Development. Overseas buyers, including Malaysians, can still proceed to book a unit online if interested. A sales personal from Singapore will be assisting you in the steps and procedures to reserve and book a unit. Kindly fill in your interest in the form or call/sms/whatsapp to +65 91505616 (Janson) for more information
8th November: Pricelist will be out in the first week of December
6th November: Stay tuned for any upcoming Property Seminar on The Luxe. Register now to receive updates on any upcoming Seminar
5th November: The Luxe Showflat is now open for viewing over in Singapore. Register your interest today for an appointment to view The Luxe Showroom.
The Colony KLCC
The Colony at Infinitum is located in KLCC (Kuala Lumpur City Centre) and is developed by well reputable Singapore developer Roxy-Pacific Holdings and Macly Group. The Colony KLCC offers purchasers the best investment choices and returns in the heart of KL Malaysia starting from an attractively low entry price in the prime city of Kuala Lumpur. Situated in close proximity to The Colony KLCC, amenities includes the newly built AEON mall from Japan just beside the development, medical facilities and hospitals, International Schools and universities, and the financial district itself.
The Colony KLCC offers purchasers a spacious layout with dual-key concept to fetch higher rental return, and also a wide array of facilities which includes an infinity pool at the top level, and a massive gym, all within the development. In addition, there is a shopping mall located on the first level of The Colony.
Property pricing surrounding The Colony KLCC such as The Phase is estimated to be around RM1500-1800 psf. The Colony however offers purchasers a low entry pricing at such a prime location. Recent bank valuation shows that The Colony KL is around RM1500 psf. After various discounts, The Colony pricing is at around RM1150 psf. Scroll to through the page below for more information on the discounts and pricing.
Register in the form below for the latest updates and VVIP viewing. There will be a sales gallery in Singapore. For foreign buyers outside Singapore, you may still proceed to purchase a unit. Simply register in the form below and you will be guided through the sales procedure by our sales personnel.

The Colony KLCC by Infinitum Factsheet
Project Name: The Colony by Infinitum
Developer: Macly Equity Sdn. Bhd.
Address: Wisma Infinitum, No. 18, Jalan Dewan Sultan Sulaiman, 50300 Kuala Lumpur
Brief Description: Mix development comprising of 2 blocks of residential tower and commercial space
Site Area: 5,622 sqm / 60,505 sqft
Tenure: Freehold (open for sale to foreigners)
Total Units: 723 residential, 31 commercial
Block A (Phase 1) – 423 units
Block B (Phase 2) – 300 units
Parking: 997 lots comprising of
723 Residential
30 Visitor
31 Retail
2 Season parking
20 Handicapped
68 Ladies carpark
123 Public
Estimated TOP: End of 3rd Quarter 2020
Why Invest in The Colony KLCC?

The Colony KLCC Location Map
The Colony KLCC Condo Site Plan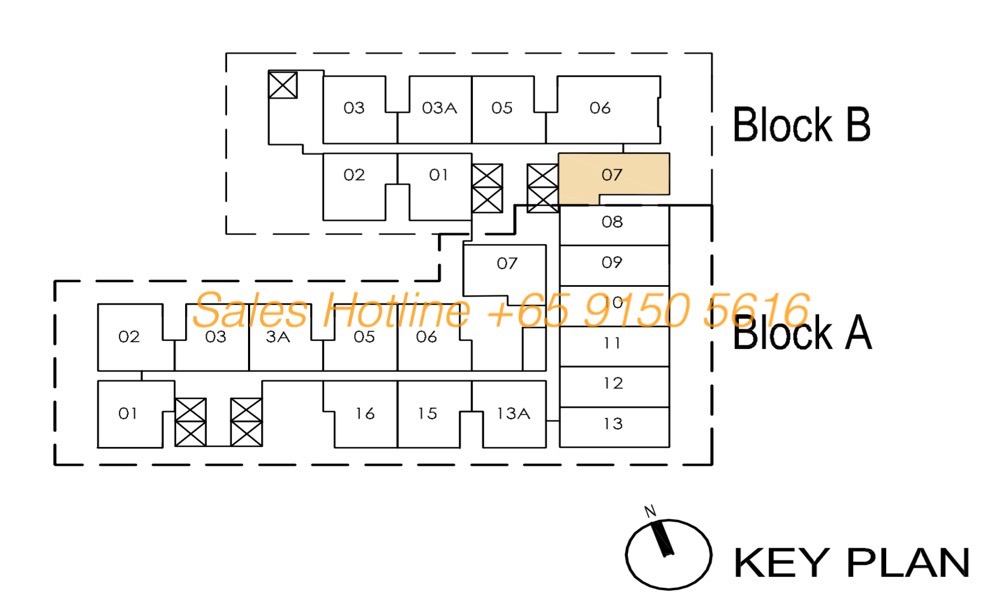 The Colony KLCC Floor Plan
Residential Hot-picks
Type A – 1 Bedroom Unit: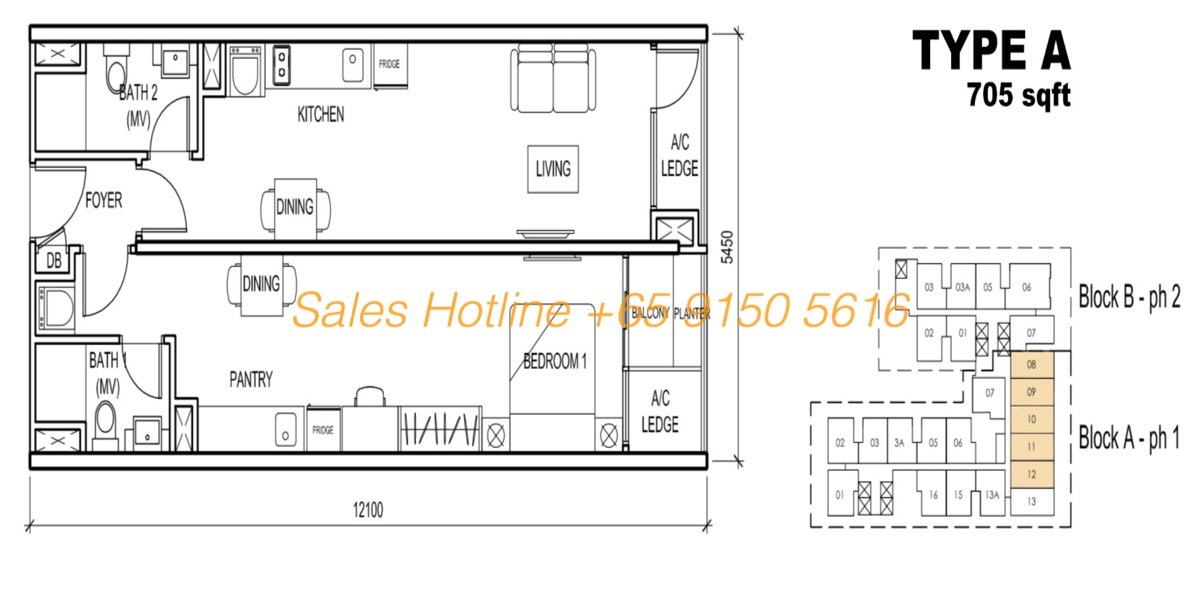 Type B1 – 1 Bedroom Loft Unit: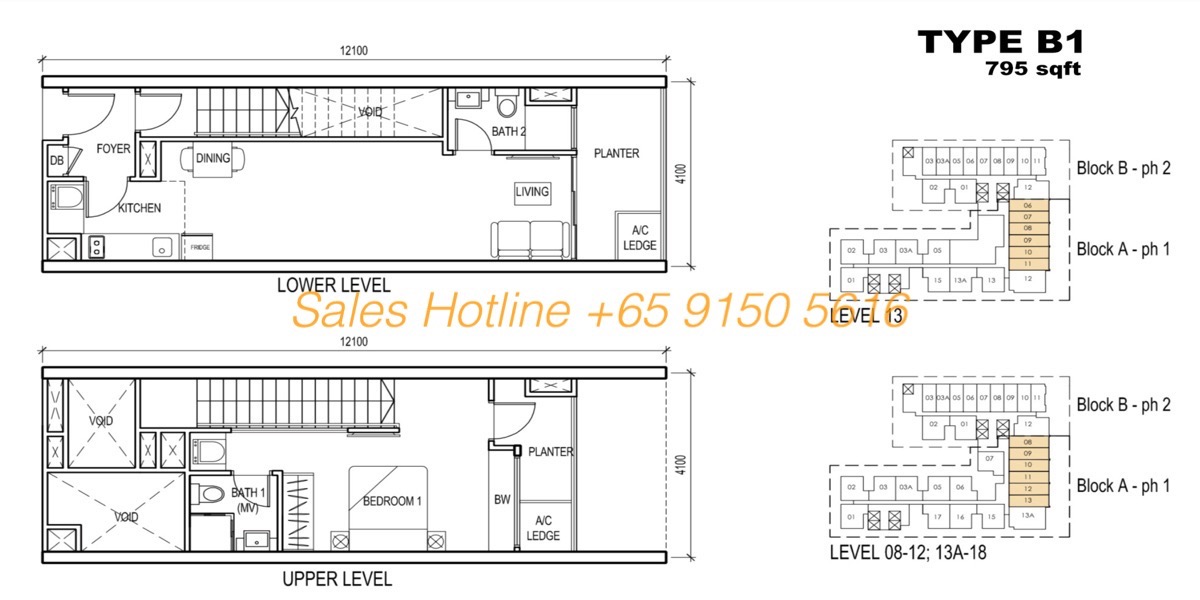 Type C – 2 Bedroom Unit: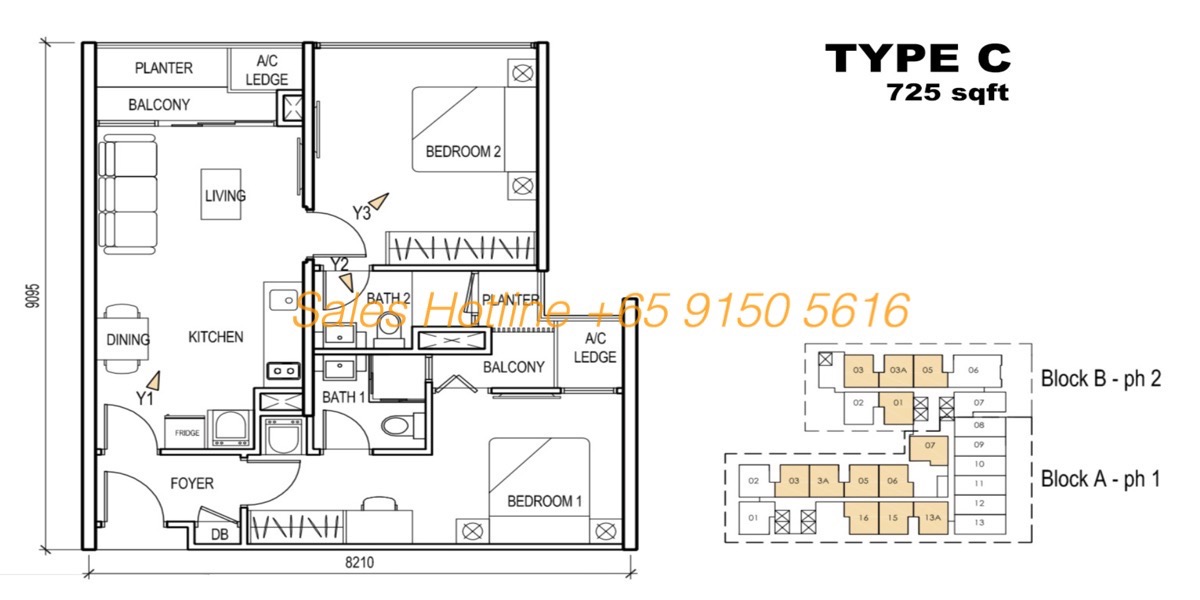 Type D – 2 Bedroom Loft Unit:
Detailed Residential unit types
The Colony Sales Procedure
For Purchase made in Singapore
Issue of S$5000 or RM15000 cheque to project account
Issue of Option to Purchase (OTP) to apply In Principle Approval (IPA) from banks if applicable – Up to 80% loan
Signing of SPA within 14 days of OTP and
Progressive payment follows:
10% of purchase price less booking fee at present moment
Est. January 2016 – 10%
Est June 2018 – 15% (80% Bank Loan applies from here onwards if applicable)
Est. October 2019 – 10%
Est. December 2019 – 10%
Est. January 2020 – 10%
Est. February 2020 – 5%
Est. June 2020 – 5%
Est. July 2020 – 5%
Est. August 2020 – 12.5% + 2.5% + 5%
For Purchase made outside of Singapore (Handling will be in Singapore office), Procedure as follows:
All questions and queries will be answered via email/text message during pre-purchase
Once unit is confirmed for booking, purchaser will be instructed in detail on the telegraphic transfer of booking fee to project account
Documents for signing etc will be delivered over to purchaser address via courier services.
Subsequent progressive payment as follows above, all through telegraphic transfer
*Handling agent will be in close contact with purchaser during purchase process, through email and text messaging (via Whatsapp +65 91505616 or others). Enquire now for more information
Charges and Taxes for Malaysia KL Property Purchase
Legal Fee (SPA), One Time Payment
First RM150,000 – 1.0% subjected to a minimum fee of RM300
Next RM850,000 – 0.7%
Next RM2,000,000 – 0.6%
Next RM2,000,000 – 0.5%
Next RM2,500,000 – 0.4%
Legal Fee (Loan), One Time Payment
For Principal Instrument (Full Scale Fee)
First RM150,000 – 1.0% or minimum fee of RM300, whichever is higher
Next RM1,000,000 – 0.7%
Next RM3,000,000 – 0.6%
Next RM5,000,000 – 0.5%
Next RM7,500,000 – 0.4%
Above RM7,500,000 – Negotiable
For Subsidiary Instrument
10% of Scale Fee subjected to a min fee of RM200 and max fee of RM1,000
Stamp Duty (Loan), One Time Payment
RM5 for every RM1000 loan taken
Stamp Duty (Upon Issuance of Strata Title), One Time Payment
Registration fee RM100
First RM100,000 –  1%
Next RM500,000 – 2%
Remaining – 3%
Assessment Tax (City Council Tax), Half Yearly
Quit Rent (Property Tax), Yearly
State Levy
Fire Insurance, Yearly
Estimated RM150,000 for every RM100,000
Rental Income Tax, Yearly
Maintenance Fee
The Colony KL Price
Priced estimated to be around RM1150 psf after discounts!
For an exact pricing of a unit, register for an appointment to view The Colony KL Singapore showflat / showroom by calling or filling the form at the bottom of this page.
The Colony KL Discount Scheme and Offers
Option for Semi Furnished or Fully Furnished Package with additional top up of up to RM70,000
Enquire now for rebates
Waiver of SPA Legal Fee (estimated RM7450 savings for RM1mil)
Waiver on Loan Legal Fees including stamp duty on Loan Agreement (estimated RM12,450 savings for RM1mil)
Waiver of maintenance fee for the 1st year (estimated RM4800 savings for 1000 sqft)
For Foreigners, State Consent Fees absorbed by Developer
Every unit comes with 1 free car park bay worth RM40,000
Register Your Interest For The Colony at KLCC
Like It Share It!