Gem Residences
Gem Residences Showflat/Showroom Gallery: (+65) 6100 1380
Express Service to Serve you better with Fast Response! SMS/Whatsapp to (+65) 91505616:
"Gem Residences"_"Name"_"Email"_"Your Messages"
Gem Residences Showflat is opened on an appointment basis only. Register your interest in the form below for advance viewing of Gem Residences showroom. For shorter waiting time or immediate response, kindly SMS/Whatsapp to (+65) 91505616:
"Gem Residences"_"Name"_"Email"_"Your Viewing date and time"
Alternatively, you can call Gem Residences Showflat hotline: +65 6100 1380 to check if the showflat is open. A salesperson have to be assigned to you when you arrive at the showroom to show you around. We will advise you accordingly who to look for.
Gem Residences Review - Latest News and Updates
21st February 2017: Fix an appointment to visit our showflat today and stand to win a sure-win lucky draw. Only until this weekend!
20th February 2017: Latest updated pricing as follows
1 Bedroom – From $7xxk
2 Bedroom – From $900k
3 Bedroom – From $1.2xmil
4 Bedroom – From $1.6xmil
5 Bedroom – From $1.8xmil
Penthouse – Price on Ask
11th February 2017: Gem Residences Showflat is now open for viewing with our all new design and layout. Come visit us today. Open only on an appointment basis.
1st December 2016: Gem Residences Showflat is currently under going construction. Stay tuned for our second phase launch with an all new showroom!
Gem Residences Condo - The Development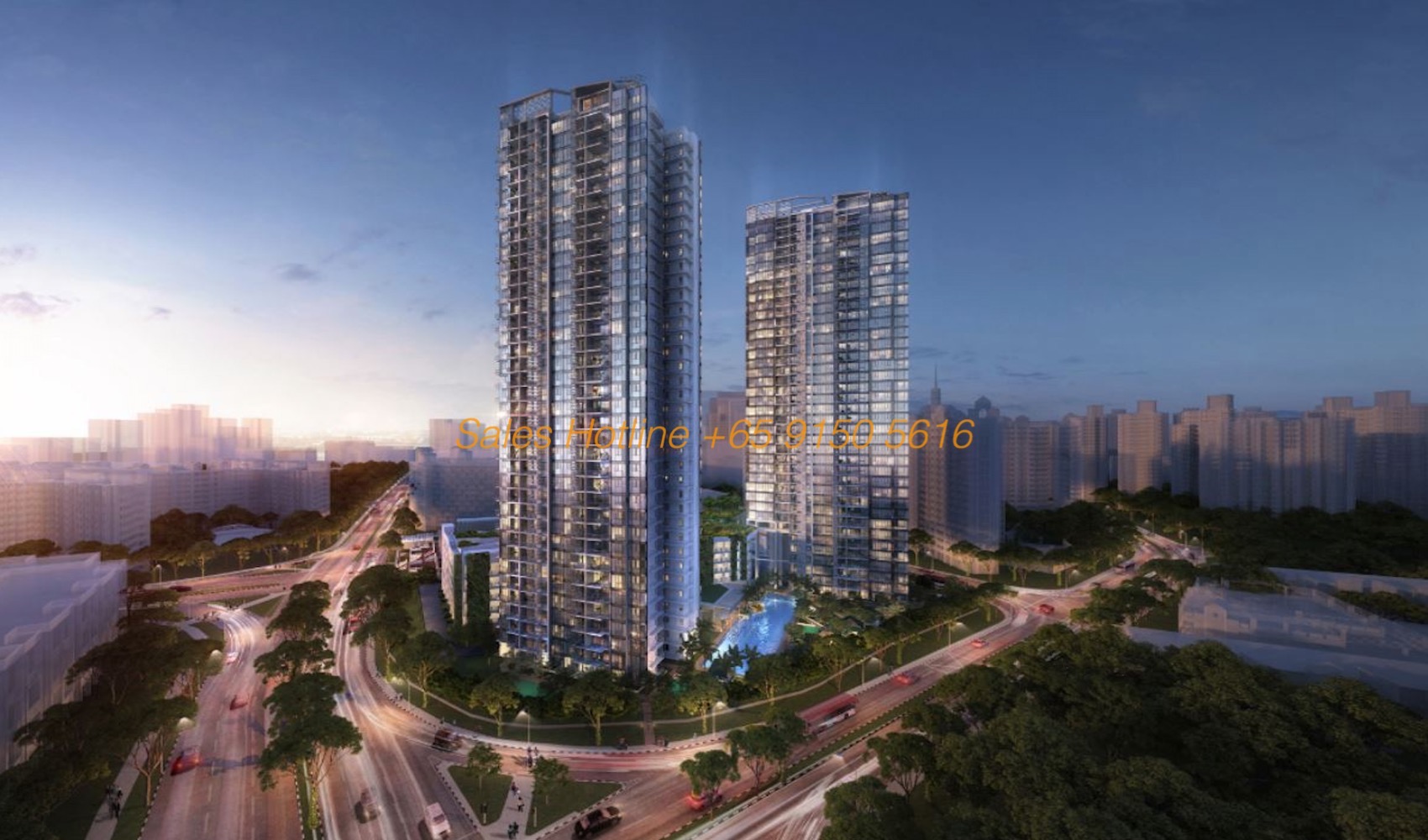 Gem Residences is a new condominium project launch in Toa Payoh that comprised of 2 blocks of 37 and 38 storey residential apartments. Developed by GEM Homes Pte Ltd, it is a joint development by Evia Real Estate, Greatearth, and Gamuda Bhd. The lack of supply for private properties in Toa Payoh makes Gem Residences the most anticipated launch of the year. With only a limited an exclusive 578 units for sale, Gem Residences is one of the nearest mature estates to Orchard and the city. Conveniently located at the junction of Lorong 4 Toa Payoh and Lorong 5 Toa Payoh, it is within walking distance to Braddell MRT, Gem Residences is ideal for either own-stay or for investment.
Gem Residences comes with a unique blend of services, on top of the already stunning facilities that it has to offer. Such includes 24 hours concierge services, medical consultation, housekeeping services, complimentary classes including cooking/baking/dance classes, car sharing services, and many more all within the development itself.
Gem Residences offer residents the choice of 1-5 bedrooms and penthouses to choose from. With each bedroom comes many types and sizes. The residential units are designed to maximise the living spaces and comes with luxurious furnishes and fittings as well. For the investors, they may consider looking into the dual key units that Gem Residences have to offer. In addition, there is also a Dual Key and Triple Key units to maximise rental return. The development have only 2 exclusive penthouse – they are the sunstone penthouse and moonstone penthouse. Enquire now for an exclusive showflat viewing and pricing/discounts today.
Gem Residences Singapore is an exclusive development that is open to registered invites only. Register your interest today to view Gem Residences Showflat. Gem Residences showroom will be open by appointment only. Enquire in advance for an appointment to view.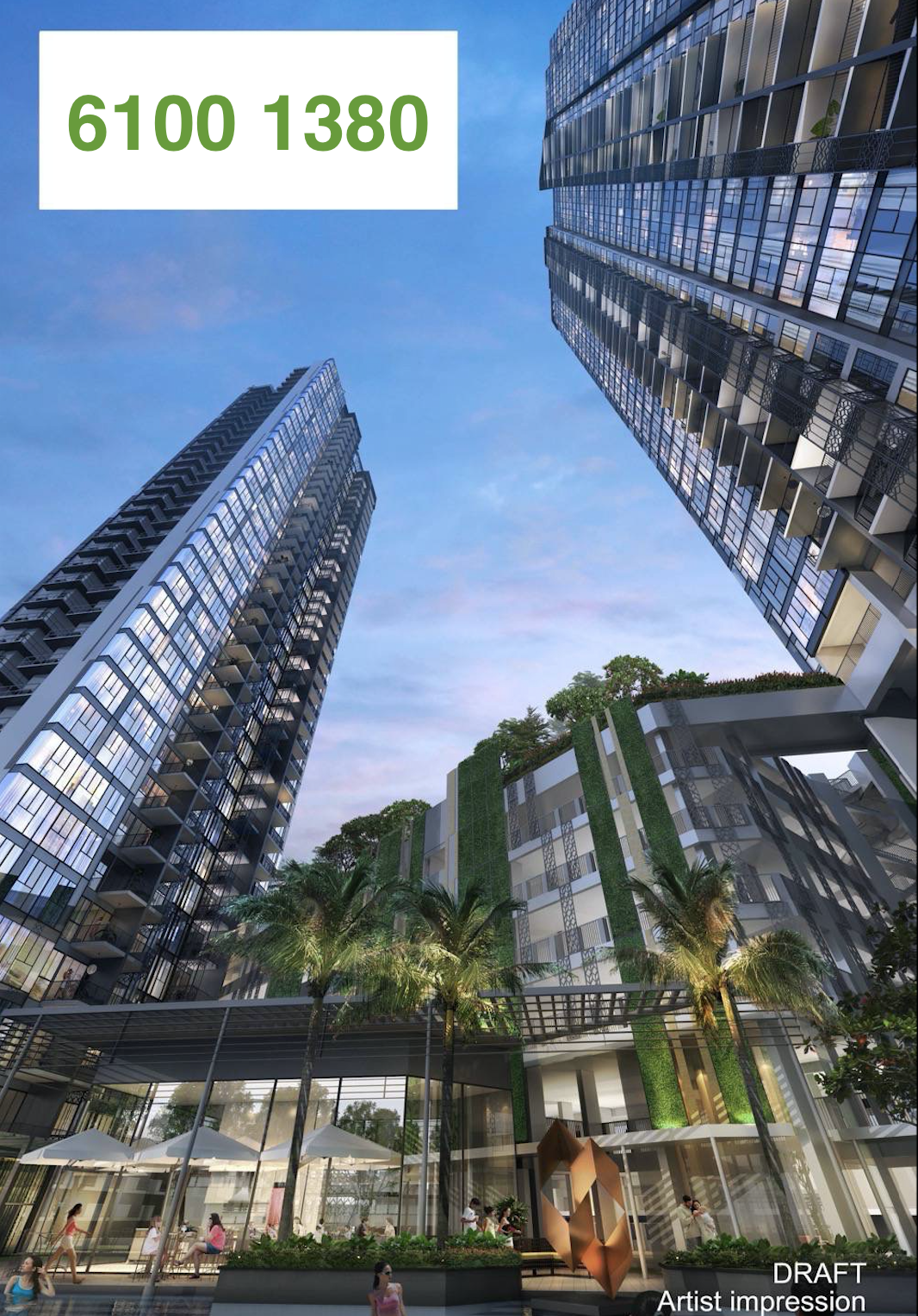 Toa Payoh is one of the oldest HDB estate in Singapore. Located in close proximity to Novena and Orchard, it is one of the most sort after mature estate in Singapore. With HDB resale prices and the last BTO launch few years back selling at a high, this is due to the fact that the location and proximity to city is the cause of the high pricing in this part of town. However, residing in Toa Payoh comes with certain perks as well. Apart from being close to city, all amenities and infrastructures are already in place. With a bus interchange and Toa Payoh MRT, together with a network of road connectivity, it is still very convenient be it taking the public transport or driving. Apart from these factors, Toa Payoh also have many coffeeshop and famous eateries. Register your interest today to know more about the locality surrounding the development.
Gem Residences Factsheet
Project Name: Gem Residences
Developer: GEM Homes Pte Ltd
Architect: Surbana Jurong Private Limited
Landscape Consultant: Surbana Jurong Private Limited
Main Contractor: Greatearth Corporation Pte Ltd
Gallery Interior Designer: FARM
Conveyance Solicitor: Rodyk & Davidson LLP
District: 12
Address: Lorong 4 Toa Payoh & Lorong 6 Toa Payoh
Brief Description: Proposed residential condominium comprising of 2 blocks, 37 & 38 storey with full facilities and 1 block of multi-storey carpark.
Site Area: 12,154.6 sqm / 130,832 sqft
Tenure: 99 years leasehold (from 21st Sept 2015
Total Units: 578 units
Parking: 578 Parking Lots + 6 Handicapped lots
Estimated T.O.P: April 2020
Gem Residences Nearby Schools
Within 1
First Toa Payoh Primary School
Guanyang Primary School
Kheng Cheng School
Pei Chun Public School
Within 1-2km
Balestier Hill Primary School
Catholic High School
CHIJ Primary School
Hong Wen School
Kuo Chuan Presbyterian Primary School
Marymount Convent School
St. Andrew's Junior School
St. Gabriel's Primary School
*Note that the research made on Gem Residences school proximity, as above, is based on rough estimates. It is still advisable to contact your school of interest to check if it falls within the distance stated above.
Gem Residences Location Map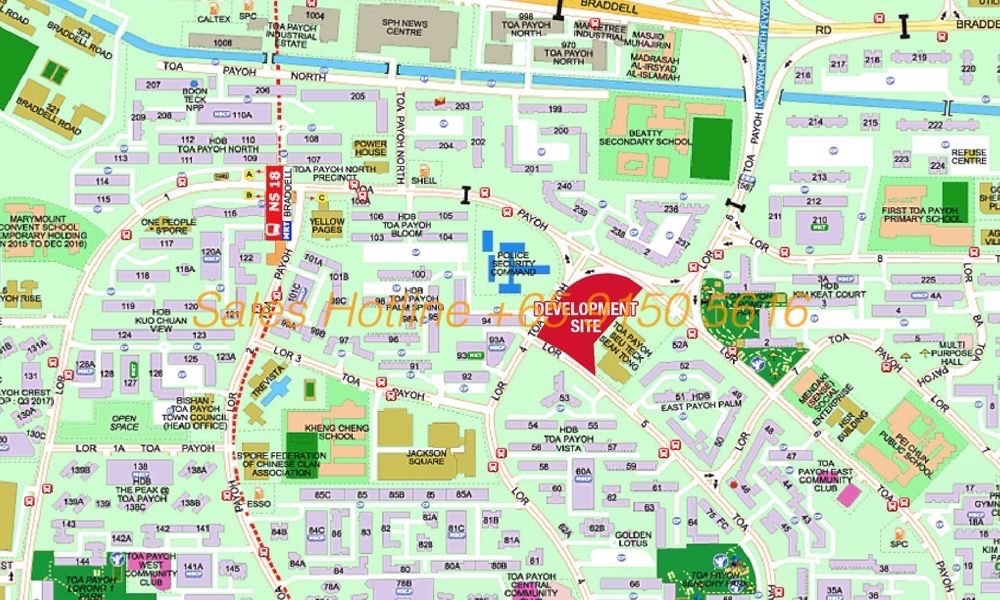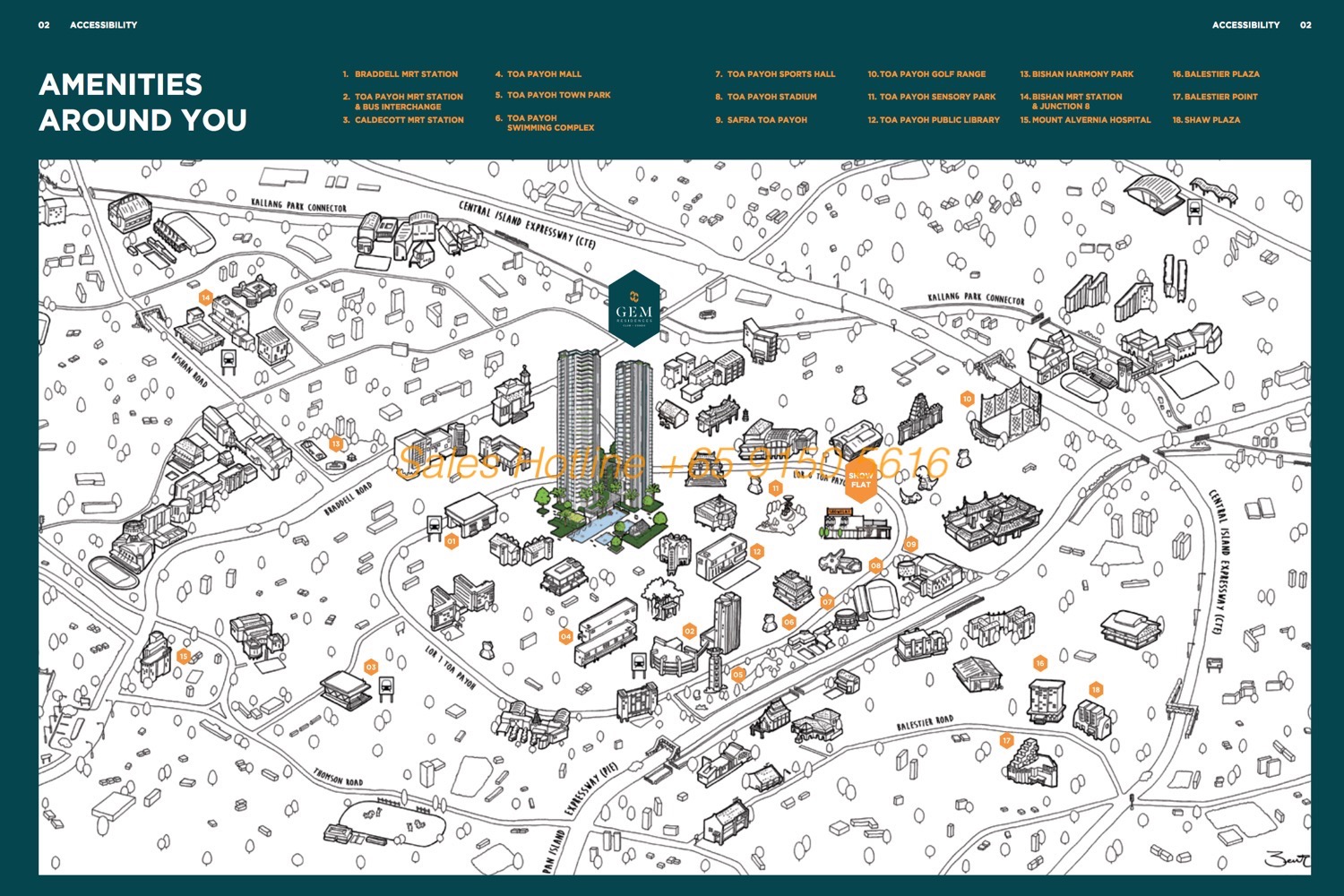 Gem Residences Condo Site Plan
Gem Residences Floor Plan
1 Bedroom (452-484 sqft / 42-45 sqm)
2 Bedrooms (570-592 sqft / 53-55 sqm)
2 Bedrooms Premium (678 sqft / 63 sqm)
2 Bedrooms Dual key (775 sqft / 72 sqm)
3 Bedrooms (936-947-1102 sqft / 87-88-94 sqm)
3 Bedrooms Trio/multi-generation (980 sqft / 91 sqm)
3 Bedrooms Premium (1055 sqft / 98 sqm)
4 Bedrooms (1249 sqft / 116 sqm)
5 Bedrooms (1313 sqft / 122 sqm)
4 & 6 Bedroom Penthouses (1636-2045 sqft / 152-190 sqm)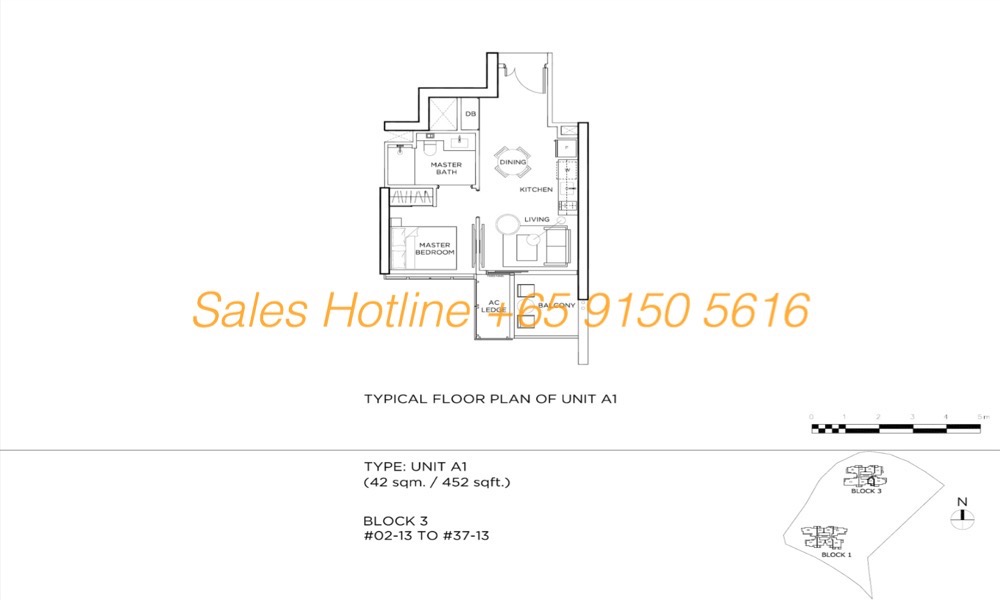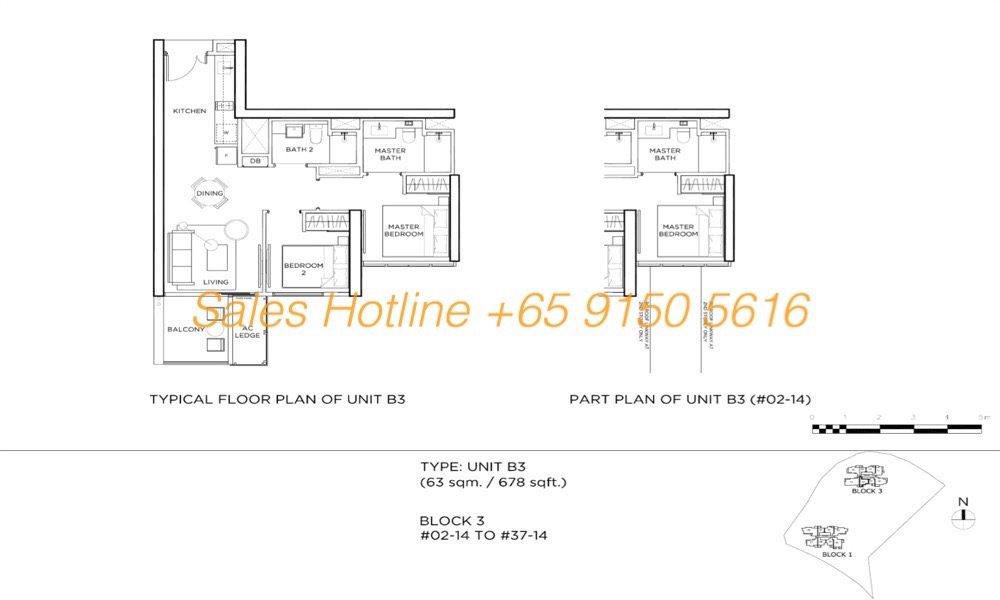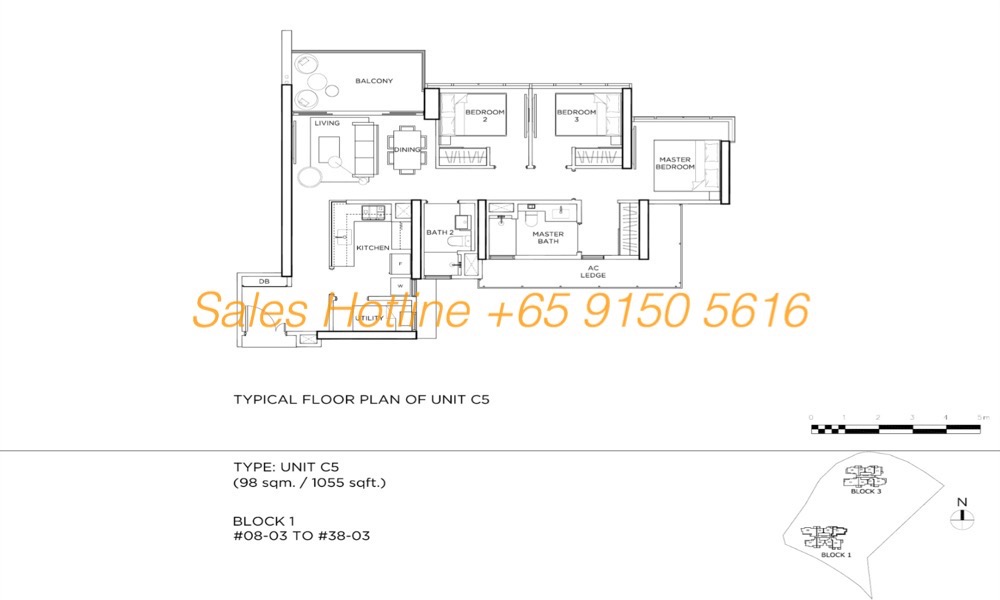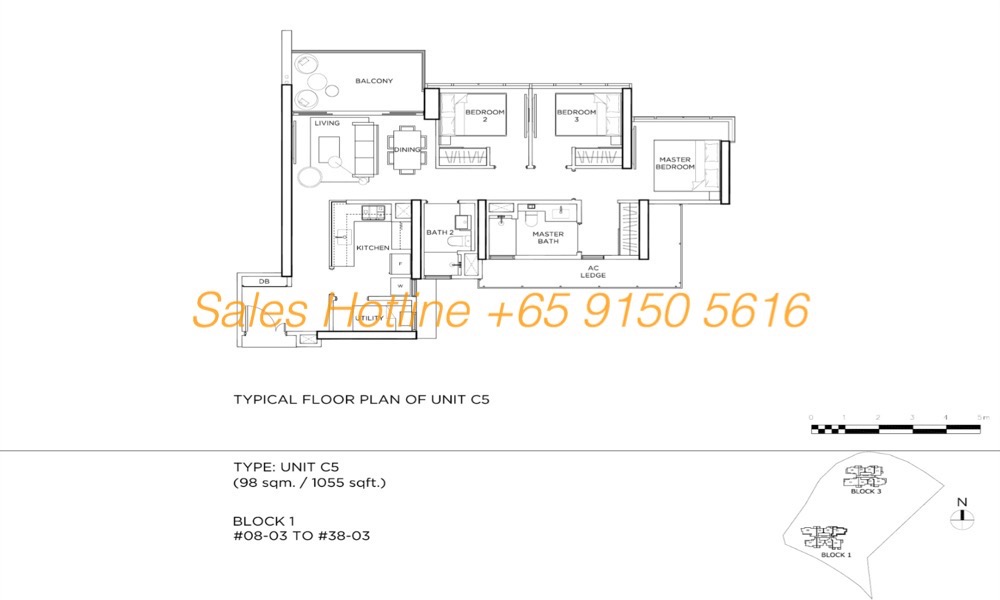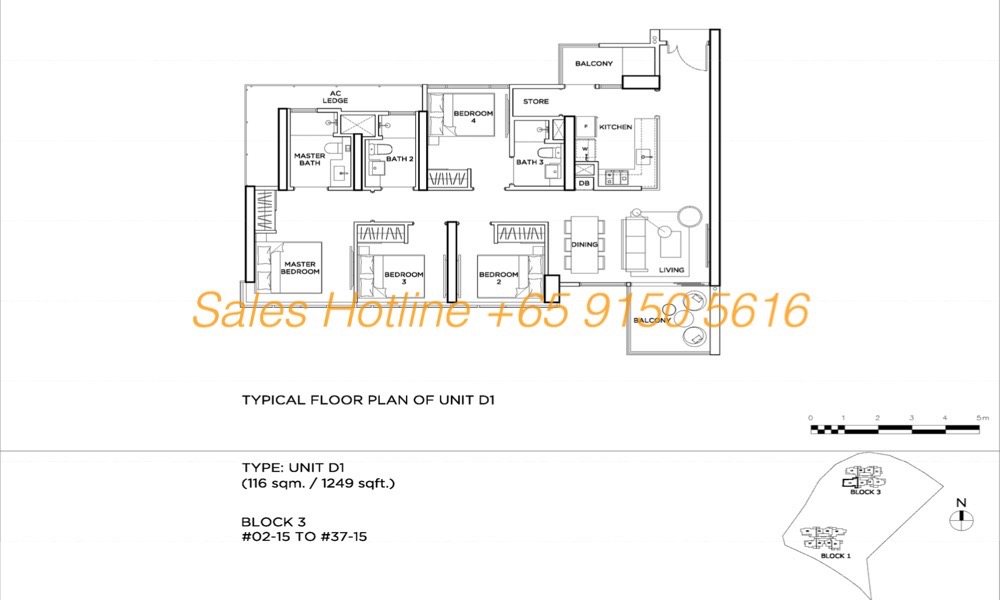 Gem Residences Price
1 Bedroom: Fully Sold
2 Bedroom Premium: From $1.0x mil
3 Bedroom: From $1.29x mil – $1.5x mil
3 Bedroom Premium: From $1.5x – $1.6xmil
3 Bedroom Trios: From $1.3x mil – 1.4x mil
4 Bedroom: From $1.7x – $1.8x mil
5 Bedroom: From $1.8x – $1.9x mil
*Indicative Prices updated as of 6th August 2017
For an exact pricing of a unit, register for an appointment to view Gem Residences showroom / showflat by calling or filling the form at the bottom of this page.
Like It Share It! Gem Residences