Forest Woods Condo
Forest Woods Singapore Showflat/Showroom Gallery: (+65) 6100 1380
Register interest by SMS/Whatsapp to (+65) 91505616:
"Forest Woods"_"Name"_"Email"_"Your Messages"
Forest Woods Serangoon is the latest development launch by City Development Limited (CDL) at Lorong Lew Lian. The residential development features a luxurious lifestyle concept with quality furnishes, and spacious unit design that maximises the internal living space. Forest Woods Residences comes with full condominium facilities and beautiful landscaping. In addition, future residents will have a choice of various bedroom unit types to choose from.
Forest Woods Condo is conveniently located within 3 minutes walk to Serangoon MRT and NEX Shopping Mall. Forest Woods  Residences is also well connected to the major roads such as Upper Paya Lebar Road and Serangoon Road which leads to other expressway including Central Expressway (CTE), Kallang Paya Lebar Expressway (KPE) and Pan Island Expressway (PIE).
Register your interest today to view Forest Woods Showflat. Forest Woods Showroom viewing is strictly by appointment only. Fill in your details in the forms given.
Register Interest for Forest Woods
Forest Woods News updates
25th December: Wishing all a Merry Christmas and a Happy New Year! As of today, Forest Woods have sold more than 75%. 1 Bedroom fully sold, Penthouses fully sold. Showflat will be closed on Christmas and New Years Day
31st October: 369 out of 519 units sold as of today. 2-4 bedrooms and 1 penthouse left for sale
13th October: Forest Woods will be hitting the 70% mark of sold units soon. 1+Study is currently fully sold. If you are looking at Forest Woods 1+Study, enquire now for a chance* to secure a unit (*subjected to availability if there is any bounce out unit)
10th October: The past weekend have seen 349 units sold out of the total 519 units available on the preview day. 1+study and 2 Bedroom will be out of stock soon. Enquire now to view Forest Woods Showflat.
9th October: Forest Woods is now official launch to the public. Register now for an appointment to view the sales gallery.
8th October: Forest Woods Preview day with huge response. Balloting of units all the way to late afternoon. Hurry and secure your unit today before it is all gone!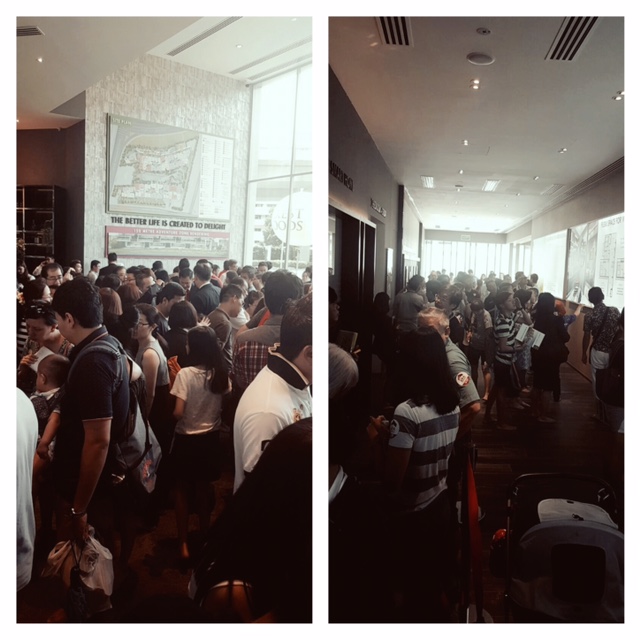 3rd October: Preview day for Forest Woods expected to be this coming weekend. Stay tuned for the latest updates. Register your interest to view Forest Woods Showroom for the best choice units and pricing
2nd October: Many have register their interest over the weekend for the preview day. Have you?
Attractive pricing as follows
1+STUDY (506-517sf): from $688K
2BR (603-818sf): from $838K
2+STUDY (635-786sf): from $878K
2Br PREMIUM (721-904sf): from $998K
3BR (743-1130sf): from $1.1M (based on 753 sqft), from $1.2M (based on 904 sqft)
3BR PREMIUM (969-1184sf): from $1.32M
4BR (1238-1475sf): from $1.65M
26th September: Forest Woods showflat will be open on weekdays 10am-8pm. Register now for a private invitation to view the gallery
22th September: Forest Woods will be open for private viewing this 24th September Saturday from 10am onwards. Register your interest now to gain access to our private preview via invitation only.
17th September: One more week to the grand opening of Forest Woods showflat gallery. Hurry and register now for an exclusive preview of the showroom. Enjoy VIP preview discounts before the actual launch by registering in the interest form provided.
13th September: The developer will be providing 2 option scheme for units in Forest Woods. They will be the "Cool" and "Warm" theme.
7th September: Draft Forest Woods Floor Plan is now available and uploaded! Register your interest now to download the full floor plan brochure
1st September: Showflat to be open on the 24th September 2016. Hurry and register to view Forest Woods Showflat by filling in the form below for a VIP invitation. Preview sales will commence either on the 8 October or 9 October. Stay tuned for the latest updates!
30th August: There will be 2 showflat showcasing 2+study (667 sqft) and 3 bedroom (990 sqft). Register now to view these showroom on showflat opening day!
22nd August: News on Forest Woods showflat opening day to be 17th September. Targetted sales preview on 1st October. Stay tuned for the latest updates!
Forest Woods - The Development
In the distant past, the Ranggong bird is thought to exist in large numbers by the swamps around Serangoon or Rangoon River. Forest Woods is design to bring back the nostalgia of forest shades and nature that is present on the existing site. The architectural language is kept to pure forms, bridging between the landscape and the urban. The box and frame design language takes a humbler approach to complement the landscape, allowing the development to grow into a living forest. The riparian nature of the development immediately stands out among the urban neighbourhood, recreating the experience of a sanctuary landscape in the heart of the Serangoon Estate.
Over in Forest Woods Condominium, the landscaping features offers an approach towards the side of nature. Apart from the urban surrounding the development, Forest Woods offers a sanctuary and hideout away from city living just outside of the development. Residents get to enjoy the large range of native and exotic landscaping, featuring over 60 luxurious facilities that includes a 150 metre Adventure Zone, a larger than normal 75 metre pool, huge 3-storey clubhouse and many more.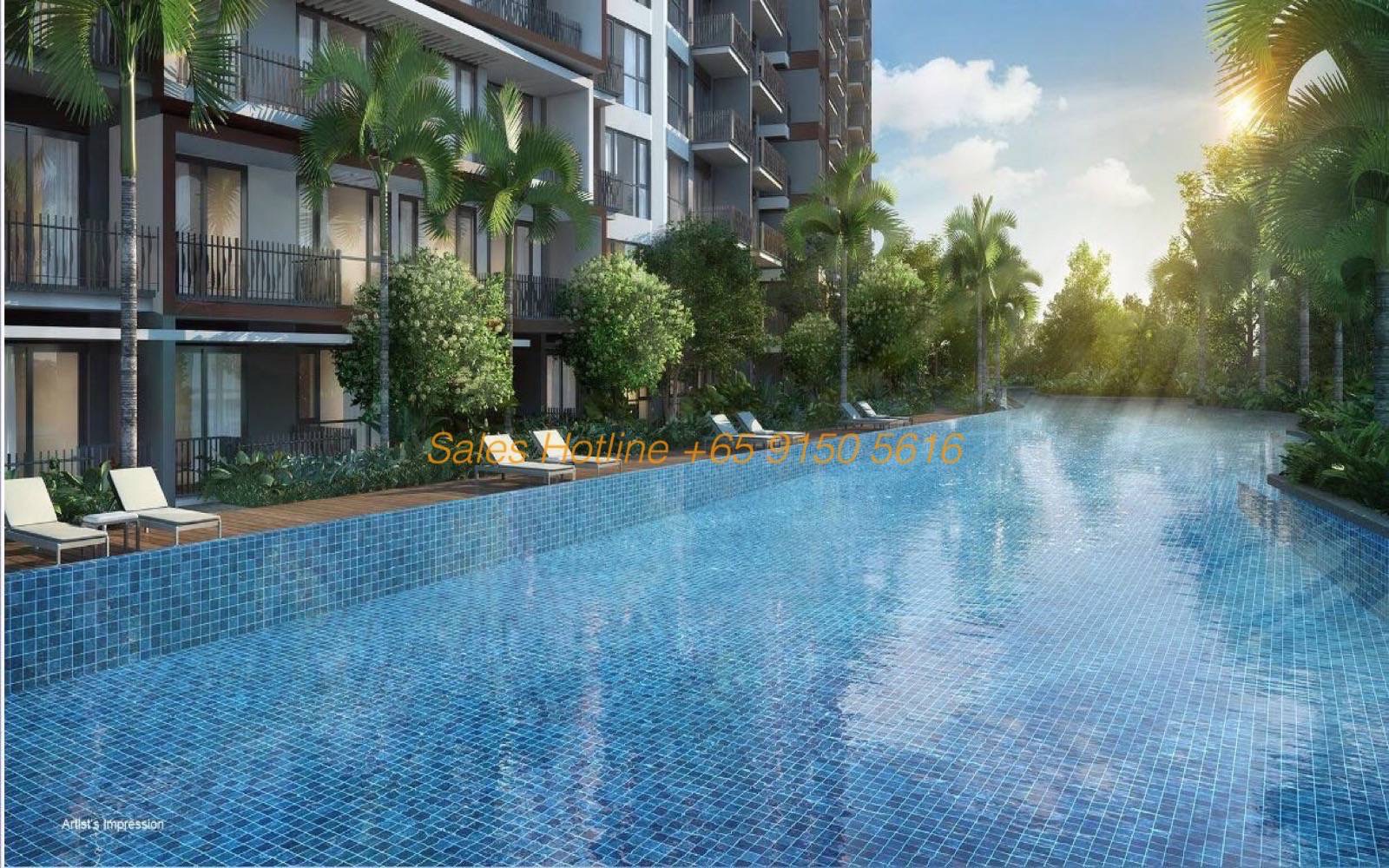 City Development Limited is a socially responsible corporation and is very known for its eco-friendly and sustainable living concept integrated into modern condominium developments all over Singapore. It has won many praises and exclusive awards that includes:
Green Mark Platinum Champion Award
Built Environment Leadership Platinum Award
President's Award for the Environment
These are some of the awards to name a few. Forest Woods will be the next phase of eco-living and sustainable design that will bring it to the next level.
Passive Cool Design Architecture
All blocks are design in a tilted angle to minimise direct exposure of the west-sun into the apartments. To further reduce solar heat and glare into the unit, each apartment will be design with sun-shading elements such as balconies and horizontal ledges to reduce direct exposure
Energy Efficiency
Forest Woods apartments comes with energy efficient cooling units and selected units will come with environmental friendly gas water heaters. Motion sensors lighting will be installed in all common walkways, lifts and toilets. Energy efficient lighting can also be found throughout the landscape of Forest Woods and the different communal facilities. Lifts will be built upon VVVF or Variable Voltage Variable Frequency technology to save energy.
Water Efficiency
Water is a precious resource in Singapore and CDL aim is to conserve water in the long run with a small step.
All units will come with water efficient fittings
Automatic taps and flushing systems in common areas
Automated water efficient irrigation system and rain sensors can be found throughout the landscape
Harvesting of rainwater and recycling for landscape irrigation
Environmental Quality and Protection
Include the use of environmentally friendly products and low volatile organic compounds paints
Other Green Features
Abundance of greenery in the landscape of Forest Woods, Electrical vehicle charging points in carpark, sheltered bicycle lots, planting area for the residents to encourage gardening, pneumatic waste collection and disposal system, solar powered refuse bin, the "Green Corner" to promote recycling habits and environmental awareness to residents
Why Forest Woods?
Probably the only private residential land, 99 years Government Land Sales (GLS) plot within 5 minutes walk from Serangoon MRT and NEX Shopping Mall
GLS will be priced to sell, as compared to private en bloc sales
NEX Shopping Mall is all you ever need to fulfil your shopping needs, with residents coming from other areas around Serangoon including Kovan, Hougang, Bartley. Forest Woods Condominium brings these convenience right within 5 minutes walking reach from your home
Well reputable branded developer City Development Limited (joint with Hong Leong Holdings & TID), known for its reasonable and attractive pricing, quality, and design
Based on URA masterplan, there is a commercial land parcel next to NEX shopping mall, which is currently an empty plot
Most highly anticipated private condo launch in the east of this year!
Forest Woods Factsheet
Project Name: Forest Woods (森涛苑)
Developer: Serangoon Green Pte. Ltd.
Joint venture by City Development Limited (CDL), Hong Leong Holdings Limited, TID Pte Ltd
Architect: DCA Architects Pte Ltd
Landscape Architect: Salad Dressing Pte Ltd
Project Interior Designer: Index Design Pte Ltd
District: 19
Address: Lorong Lew Lian
Brief Description: Proposed residential condominium with 7 blocks of 12 storey comprising of 1+Study to 4 Bedroom and 5 Bedroom Penthouses
Site Area: est. 14,001.50 sqm / 150,712 sqft
Tenure: 99 years leasehold with effect from 5th February 2016
Total Units: 519 units
Parking: 1 to 1
Estimated T.O.P: 10th May 2021
Forest Woods Nearby Schools
Within 1
Paya Lebar Methodist Girls' School (Primary)
Yangzheng Primary School
Within 1-2km
Cedar Primary School
Maris Stella High School
CHIJ Our Lady Of Good Counsel
St. Gabriel's Primary School
Zhonghua Primary School
Xinghua Primary School
*Note that the research made on Forest Woods Condo school proximity, as above, is based on rough estimates. It is still advisable to contact your school of interest to check if it falls within the distance stated above.
Forest Woods Condo Location Map

Forest Woods Condo Site Plan

Forest Woods Floor Plan
1 + Study (490-530 sqft / 46-49 sqm) – 69 Units
2 Bedroom (590-810 sqft / 55-75 sqm) – 38 Units
2 + Study (630-760 sqft / 59-71 sqm) – 76 Units
2 + Study Premium (720-870 sqft / 67-81 sqm) – 88 Units
3 Bedroom (710-1110 sqft / 66-103 sqm) – 133 Units
3 Bedroom Premium (970-1160 sqft / 90-108 sqm) – 59 Units
4 Bedroom (1230-1450 sqft / 114-135 sqm) – 53 Units
5 Bedroom Penthouse (2050-2570 sqft / 190-239 sqm) – 3 Units
Register now for the full download link to Forest Woods Floor Plan
Forest Woods CDL Price
Indicative Prices from Official Developer. Register your interest today for the latest exact pricing!
Residential
1 + Study: Fully Sold
2 Bedroom: Fully Sold
2 + Study: From $9xxk (Limited left!)
2 Bedroom Premium: From $1mil
3 Bedroom: From $1.1x million
3 Bedroom Premium: From $1.32 million
4 Bedroom: From $1.63 million
5 Bedroom Penthouse: Fully Sold
For an exact pricing of a unit, register for an appointment to view Forest Woods showroom / showflat by calling or filling the form at the bottom of this page.
Register Interest for Forest Woods
Like It Share It! Forest Woods Singapore