The Clement Canopy
The Clement Canopy Showflat/Showroom Gallery: (+65) 6100 1380
Register interest by SMS/Whatsapp to (+65) 91505616:
"Clement Canopy"_"Name"_"Email"_"Your Messages"
To view The Clement Canopy Showflat, register your interest in the form below. Enjoy first hand information and VIP viewing before the official launch by registering to view The Clement Canopy Showroom once it is open. Viewing of The Clement Canopy Showflat is strictly by appointment and private invitation only. Complete the form below to gain access today!
Register Interest for The Clement Canopy
The Clement Canopy - Latest News and Updates
13th Feb 2017: Clement Canopy floor plan and site plan updates!
11th Feb 2017: The Clement Canopy Showflat is now open for viewing. Register your interest today to view our Clement Canopy Showroom featuring 2, 3, and 4 bedrooms show unit.
The Clement Canopy - The Development & Facilities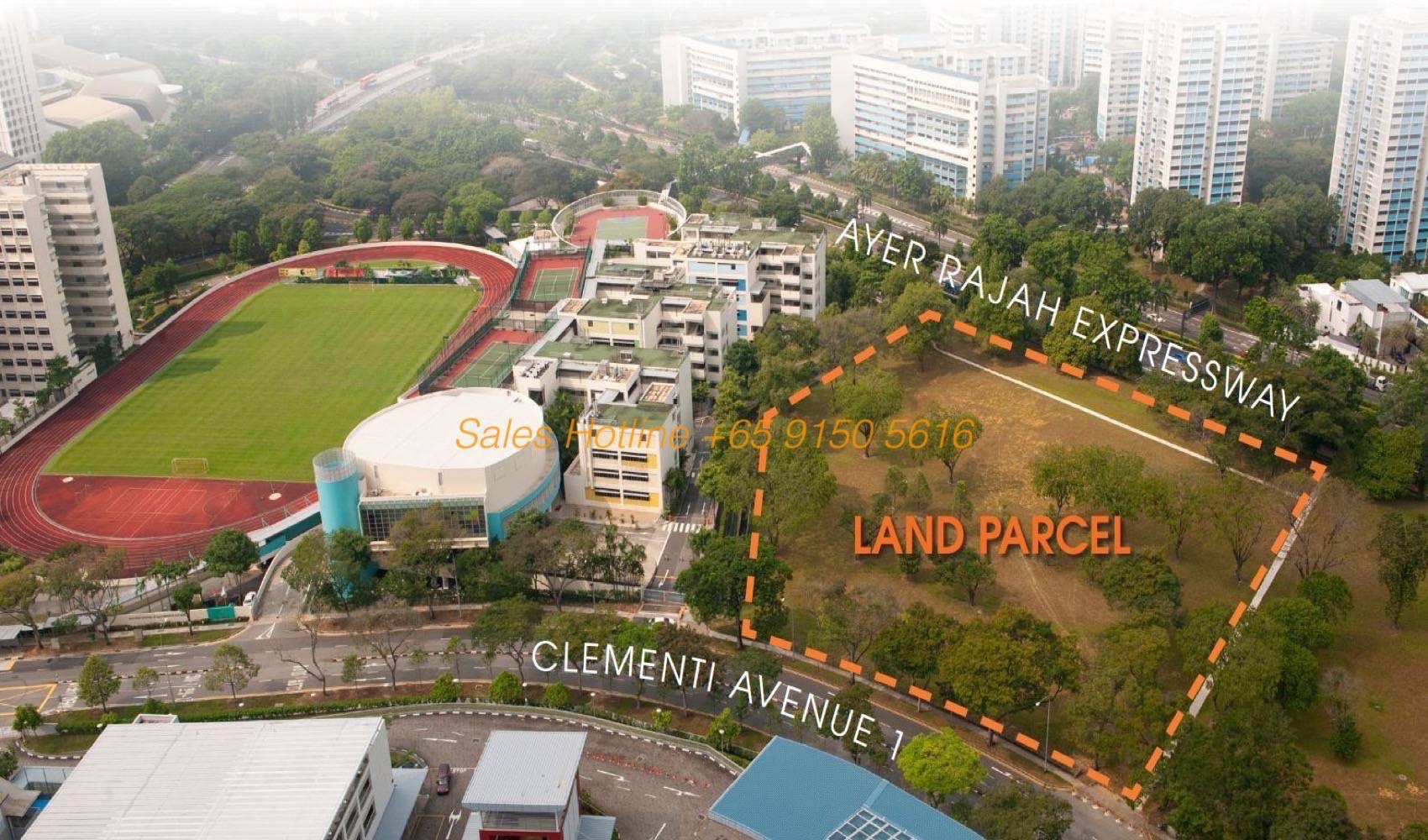 The Clement Canopy is a joint residential development by UOL and Singland Homes. The development sits on a land parcel along Clementi Avenue 1 in district 05 of Singapore. The developer has secure the site with a top bid of S$302.1 million. This translate to a per square foot per plot ratio of S$615. Hence the estimated break-even price point will be around S$1100 psf.
Clement Canopy Condo is surrounded by good schools and many other educational institution within a short drive away. The development well connected to key areas such as One North Business Park, Central Business District (CBD) and Town, and the second CBD in Jurong. This only meant a healthy pool of tenants coming in from these areas which only boost rental and property pricing in this area.
Clement Canopy is strategically located almost in the centre of Singapore. Just 8 Minutes drive away will take residents to One North cluster of biotechnology, biomedical, Information Technology, Physical Science, Engineering sector and business park. One North is home to A*Star institution, Spring Singapore, SGX, Shell, P&G, Apple, Fox International, APB, and many more. These are homes to more than 150 companies and MNCs with a large tenant pool of over 25,000 employees.
Located towards the west, also within short drive, will take residents to the International Business Park. Managed by JTC Corporation, this cluster cater to some of the leading modern businesses and MNCs. Jurong itself, is Singapore's second CBD cluster.
A short drive to the southern part of Singapore will be the Singapore's gateway to the Greater Southern Waterfront. With 3 times the size of Marina Bay ready for development after 2030, the relocation of City ports and terminals will free up hectares of land for future development.
Bedroom
Living Room
Dining Dry Kitchen
Dining Living Room
Master Bedroom
Living Dining Room
The Clement Canopy Condominium is a 99 years leasehold development comprising of 505 units and sits on a plot of 13,037.9 sqm, or 140,339 sqft. With 2 towers of 40 over storey, majority of the units will enjoy an unblock view in addition to the sea breeze coming in from the south. The Clement Canopy showflat will be open for VIP viewing. Register your interest to view the showflat today!
The Clement Canopy Factsheet
Project Name: The Clement Canopy
Developer: UOL Venture Development (Clementi Pte Ltd) Joint Venture between UOL and Singland
Architect: ADDP Architects LP
Landscape Architect: Ecoplan Asia Pte Ltd
Main Contractor: Dragages Singapore Pte Ltd
District: 05
Address: 16 Clementi Avenue 1 S129960 and 18 Clementi Avenue 1 S129961
Brief Description: Proposed 99 years residential development of 2 towers 40 over storey tall, comprising of 505 units in total
Site Area: est. 13,037.9 sqm / 140,339 sqft
Plot Ratio: 3.5
Tenure: 99 years leasehold
Total Units: 505 units
Parking: 505 Lots
Estimated T.O.P: Est 30 Nov 2020
Estimated Legal Completion: 30th Nov 2023
The Clement Canopy Nearby Schools
Within 1-2km
Clementi Primary School
Nan Hua Primary School
Pei Tong Primary School
Qifa Primary School
*Note that the research made on The Clement Canopy school proximity, as above, is based on rough estimates. It is still advisable to contact your school of interest to check if it falls within the distance stated above.
The Clement Canopy Location Map

The Clement Canopy Condo Site Plan

The Clement Canopy Floor Plan
2 Bedroom Compact (635-657 sqft / 59-61 sqm)
2 Bedroom  Premium (710-732 sqft / 66-68 sqm)
3 Bedroom (990-1163 sqft / 92-108 sqm)
3 Bedroom + Guest (1109-1346 sqft / 103-125 sqm)
4 Bedroom (1346-1539 sqft / 125-143 sqm)
2bdr – 635 sqft
2bdr – 657 sqft
2bdr – 710 sqft
2bdr – 732 sqft
3bdr – 990 sqft
3bdr – 1109 sqft
3bdr – 1141 sqft
4bdr – 1346 sqft
The Clement Canopy Price
Indicative Prices updated 8 Feb
Residential
1 Bedroom: From $850k
2 Bedroom Premium: From $980k
3 Bedroom: From $1.28mil
3 Bedroom + Guest: From $1.42mil
4 Bedroom: From $1.62mil
For an exact pricing of a unit, register for an appointment to view The Clement Canopy showroom / showflat by calling or filling the form at the bottom of this page.
Register Interest for The Clement Canopy
Like It Share It! The Clement Canopy