Principal Garden Condo is a prestigious launch jointly developed by UOL and Keng Leong.  Located along Prince Charles Crescent, this development is situated in the prime location of district 03, within walking distance of Redhill MRT. Principle Garden features 4 blocks of residential tower of 24 storeys high, and a total of 663 units. Residents may not only enjoy its convenience, but its full range of condominium facilities as well as a wide choice selection of unit types. Enjoy an exclusive and breathtaking view of Tanglin and Chatsworth GCB enclave. Residents may also spot the Botanic Gardens and Dempsy hill in a distance. From the name Principal Garden, expect the development to be filled with lush greenery and nature. Residents will get to enjoy the convenience of city living and also being closer to nature as well.
A short drive away will take residents to the shopping belts of Orchard, Tanglin's boutique shops and eateries, Great World City, Tiong Baru Plaza, Valley Point, Pubs at Holland Village, and many more family and leisure centres towards the south of Singapore. Principle Garden UOL is well connected with major roads and expressway such as Ayer Rajah Expressway (AYE) & Central Expressway (CTE) which will bring you to other parts of Singapore. For daily groceries and amenities, you may take a short walk to Redhill wet market and hawker centres where you will find the things you need.
The area where Principle Garden Condo is located is also favourites among expats. This makes the development a great investment as this area is well sought after by this group of people looking to rent.
Enquire now for more information on Principle Garden. To have the latest update or to find out more on this development / Principle Garden showflat / Principle Garden showroom viewing, kindly register your interest by filling in the form below or call Principal Garden showflat hotline @ +65 6100 1380.
Principal Garden Factsheet
Project Name: Principal Garden
Developer: UOL & Kheng Leong
Architect: Architects 61 Pte Ltd
Main Contractor: Unison Construction Pte Ltd
District: 03
Address: Prince Charles Crescent
Brief Description: Proposed erection of 4 blocks of 24-storey residential apartments with full condominium facilities
Site Area: 24,964.3 sqm / 269,715 sqft
Tenure: 99 Years Leasehold
Total Units: 663 Residential Units
Estimated T.O.P: 31st December 2019
Legal Completion: 31st December 2022
Principal Garden Nearby Schools
Within 1km
1) Alexandra Primary School
Within 1-2km
1) Gan Eng Seng Primary School
2) Queenstown Primary School
3) River Valley Primary School
4) Zhangde Primary School
*Note that the research made on school proximity, as above, is based on rough estimates. It is still advisable to contact your school of interest to check if it falls within the distance stated above.
Principal Garden Location Map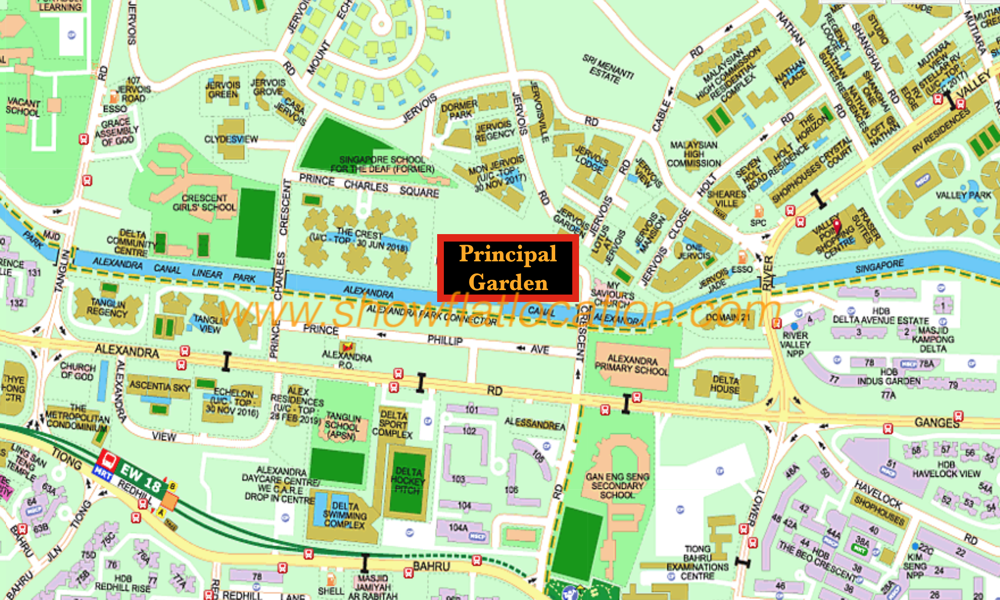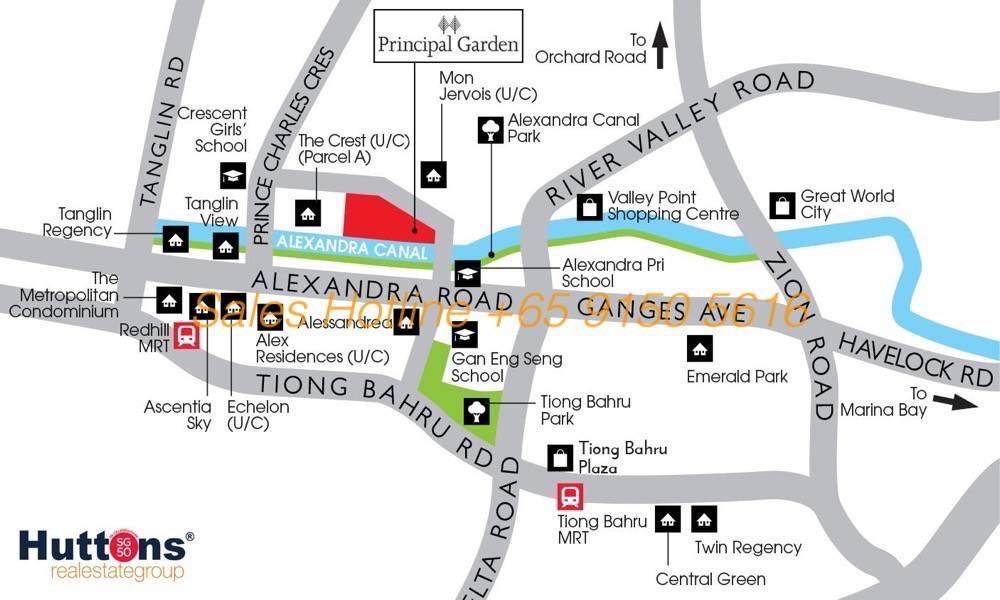 Principal Garden Site Plan & Floor Plan
1 Bedroom (182 Units) – 484-506 sqft
2 Bedroom (304 Units) – 764-807 sqft
2 Bedroom Dual-Key (42 Units) – 861 sqft
3 Bedroom (46 Units) – 1076 sqft
3 Bedroom Deluxe + Private Lift (19 Units) – 1238 sqft
3 Bedroom Dualkey (23 Units) – 1195 sqft
4 Bedroom + Private Lift (38 Units) – 1572 sqft
4 Bedroom + Study + Private Lift (3 Units) – 2002 sqft
5 Bedroom + Study + Private Lift (6 Units) – 2347 sqft
Fill in your interest in the form to request for the E-brochure and floor plan for Principal Garden
Principal Garden Price
Starbuy units:
#02-19: 1 Bedroom 484-506 sqft from S$766k
#04-26: 2 Bedroom 764-807 sqft from 1.155m
#03-29: 2 Bedroom Dualkey 861 sqft from S$1.328mil
#03-22: 3 Bedroom 1076-1238 sqft from S$1.746mil
#02-06: 3 Bedroom Dualkey 1195 sqft from S$1.776mil
#04-09: 4 Bedroom 1572 sqft from S$2.529mil
*Prices updated as of 3rd November 2016
Enquire now in the form below to view Principal Garden Showflat or call +65 6100 1380 to check on Principal Garden Showroom opening hours.
Register Your Interest For Principal Garden
Like It Share It!