Le Quest Condominium
Le Quest Showflat/Showroom Gallery: (+65) 6100 1380
Express Service to Serve you better with Fast Response! SMS/Whatsapp to (+65) 91505616:
"Le Quest"_"Name"_"Email"_"Your Messages"
LE QUEST Showflat is opened on an appointment basis only. Register your interest in the form below for advance viewing of Le Quest showroom. For shorter waiting time or immediate response, kindly SMS/Whatsapp to (+65) 91505616:
"Le Quest"_"Name"_"Email"_"Your Viewing date and time"
Alternatively, you can call Le Quest Showflat hotline: +65 6100 1380 to check if the showflat is open. A salesperson have to be assigned to you when you arrive at the showroom to show you around. We will advise you accordingly who to look for.
Register Interest for Le Quest
Le Quest Review - Latest News and Updates
5th August 2017: Le Quest Preview Sales seen strong response for 1-2 bedrooms with close to 50% sold in the Phase 1 Launch. Stay tuned and register for the latest updates on the next phase launch. Showflat will be close until further notice
1st June 2017: The latest mix integrated launch at Bukit Batok West Avenue 6 will be known as Le Quest. Stay tuned for the latest updates and register your interest today!
Le Quest - Land Bidding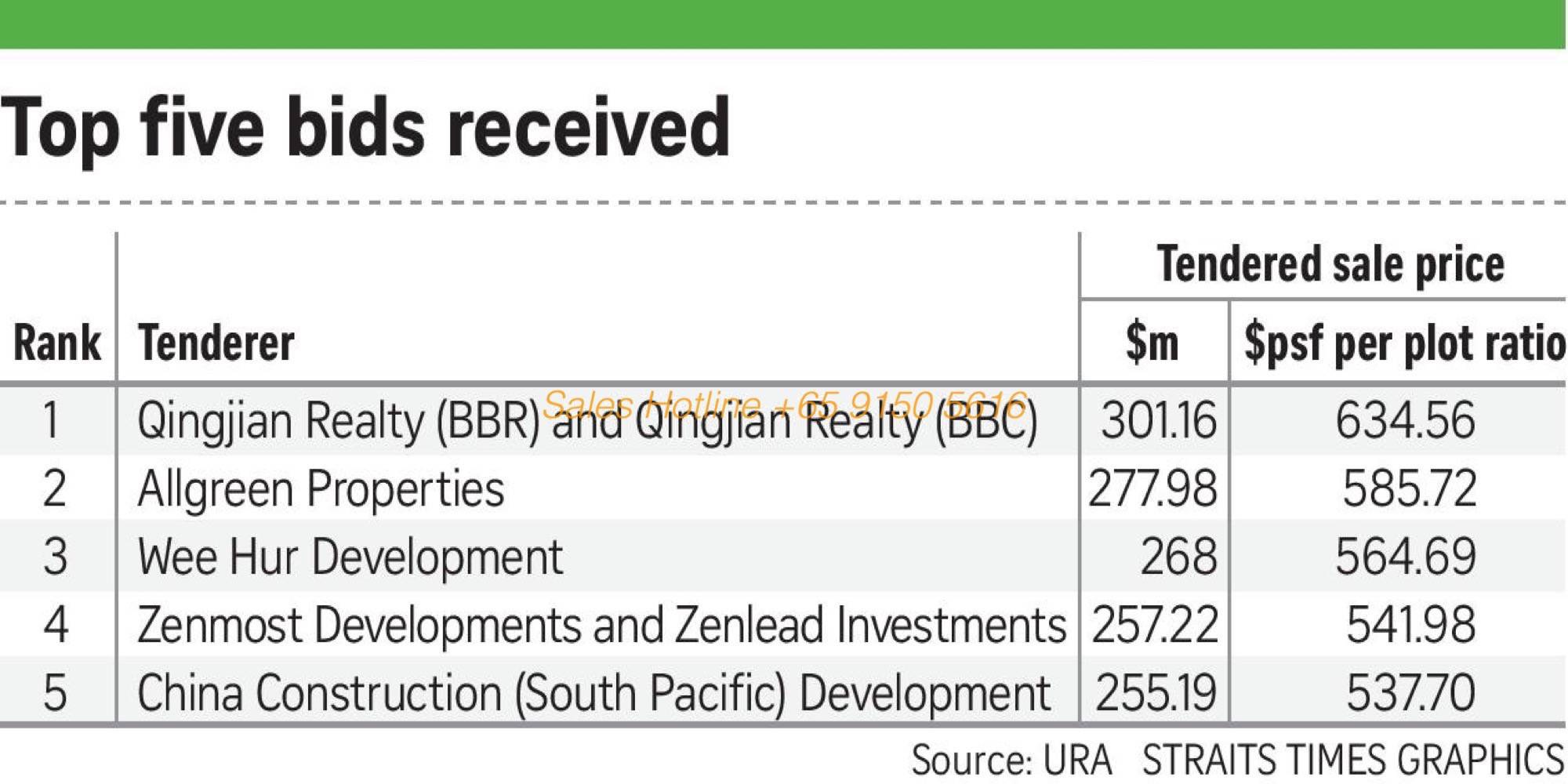 A site located over at Bukit Batok West Avenue 6 have attracted 11 bids under the Government Land Sales (GLS) programme. This plot features the only mixed commercial cum residential plot in the vicinity. The 14,696.7 sqm plot was tender has since been closed to the top bidder at S$301 million, which is translated to S$635 per square foot per plot ratio (psf ppr). Qingjian Realty (South Pacific) Group came in top, followed by second highest bidder Allgreen Properties. Apart from the conservative bids among developers, Qingjian went ahead with the bid which may be due to the pick up of new launch sales for the past months and also the rarity of mixed development sites in this area. In addition, there are very few 99 years leasehold private condominium near the Bukit Batok site.
Having bid at S$635 psf ppr, market watchers expect a breakeven price of close to S$1000 psf. Target market segment lean towards HDB upgraders and young couple looking for a more affordable private home in the west. Register your interest for a private invitation to view Le Quest showflat today!
Le Quest Condo - The Development & Facilities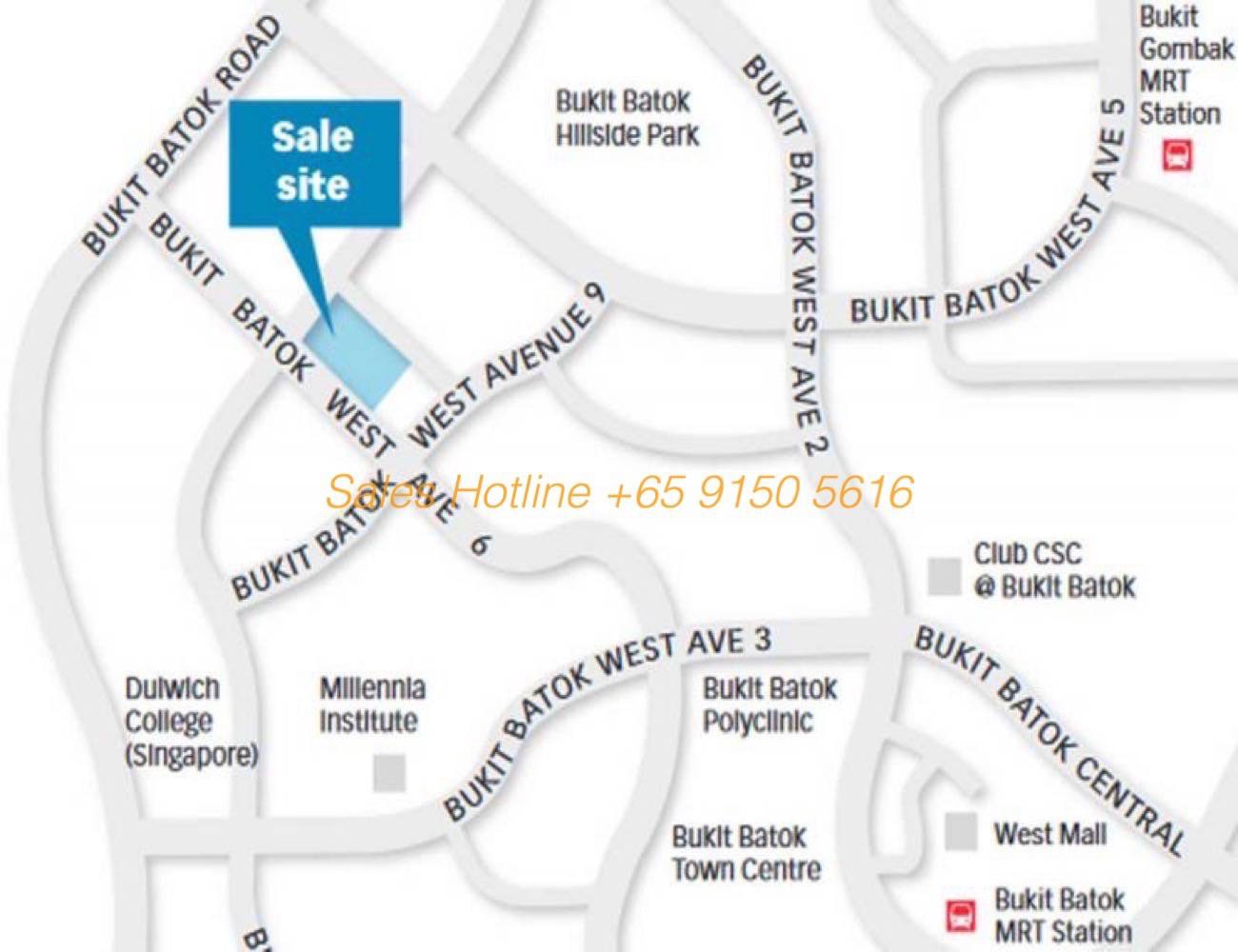 Le Quest condo developed by Qingjian Realty is located along Bukit Batok West Avenue 6. There will be 2 future roads connecting the development which will be Bukit Batok West Avenue 8 and Bukit Batok St 41. The development is pretty much well connected via major roads like Bukit Batok Road, and expressway including Pan Island Expressway (PIE) and Kranji Expressway (KJE). Accessing to the northern part of Singapore, residents can commute via KJE. And towards the Western and Eastern part of Singapore, residents may take PIE.
Just a short drive away towards the western part of Singapore, residents will have a wide selection choice for shopping needs with various mega malls to choose from. These includes JEM Shopping mall, Westgate Shopping Centre, and many more!
Le Quest condominium at Bukit Batok features the first of its kind mixed development in the vicinity. The development will comprise of retail mall on the lower levels, and 5 blocks of 12 storey residential apartments on top of the mall. There will be a total of 516 residential units with various bedroom types and layout to choose from. Register your interest today for a private invitation to Le Quest showroom once the showflat is open for private viewing. Strictly by registration only!
Le Quest Condo Factsheet
Project Name: Le Quest
Developer: Qingjian Realty
Architect: ADDP Architects LLP
Landscape Consultant: Ecoplan Asia Pte Ltd
Main Contractor: Qingjian International (South Pacific) Group Development Co., Pte Ltd
District: 23
Address: Bukit Batok West Avenue 6
Brief Description: Mixed integrated development featuring 5 blocks of 16 storey residential buildings and retail spaces on the first level
Site Area: est. 14,696 sqm / 44,091 sqft
Tenure: 99 Years
Total Units: 516
Parking:
516 Residential Lots
5 Handicap Lots
10 Childcare Centre Lots
77 Commercial Lots inclusive of 2 handicap and 1 family lot
Estimated T.O.P: 29th November 2021
Estimated Legal Completion: 29th November 2024
Le Quest Nearby Schools
Within 1km
Dazhong Primary School
Princess Elizabeth Primary School
Within 1-2km
Bukit View Primary School
Jurong Primary School
Lianhua Primary School
St. Anthony's Primary School
Yuhua Primary School
*Note that the research made on Le Quest school proximity, as above, is based on rough estimates. It is still advisable to contact your school of interest to check if it falls within the distance stated above.
Le Quest Location Map

Le Quest Condo Site Plan
Coming Soon
Le Quest Floor Plan
Coming soon. Register your interest for the latest updates
1 Bedroom ( sqft /  sqm)
2 Bedroom ( sqft /  sqm)
3 Bedroom ( sqft /  sqm)
Le Quest Condo Price
Indicative Prices
Residential
Studio: Fully Sold
1 Bedroom: From $688,000
2 Bedroom: From $951,000
2 Bedroom Premium: From $963,000
2 Bedroom Deluxe + Study: From $975,000
3 Bedroom: From $1,023,000
3 Bedroom Suite: From $1,089,000
3 Bedroom Premium: From $1,153,000
3 Bedroom Deluxe: From $1,235,000
4 Bedroom + Study: From $1,427,000
4 Bedroom Deluxe: From $1,683,000
*Prices updated as of 11/08/17
For an exact pricing of a unit, register for an appointment to view Le Quest showroom / showflat by calling or filling the form at the bottom of this page.
Register Interest for Le Quest Condo
Like It Share It! Le Quest Condo