Alps Residences
Alps Residences Showflat/Showroom Gallery: (+65) 6100 1380
Register interest by SMS/Whatsapp to (+65) 91505616:
"Alps"_"Name"_"Email"_"Your Messages"
Register your interest in the form below for the latest updates on Alps Residences. Book an appointment to view Alps Residences Showflat. Alps Residences showroom is open for viewing for private viewing only.
Register Interest for The Alps Residences
Alps Residences News & Updates
3rd Sept 2017: Latest updates on Alps Residences Price
1 Bedroom – Fully sold
1+Study – Fully sold
2 Bedrooms – Fully Sold
2 + Study – Fully Sold
3 Bedroom  – From $965k
4 Bedroom – From 1.43mil
Penthouses – Fully Sold
Register your interest to view Alps Residences Showflat. View of Alps Residences showroom by appointment only
18th May 2017: Alps Residences showflat now open by appointment only. Fix your convenient time and date to view Alps Residences showroom – Lowest and most affordable condominium in Singapore!
29th April 2017: Alps Residences still remain the most affordable condominium in Singapore! Final 2 units of 2 bedrooms below 700k! Register your interest to view Alps Residences Showflat to find out more about this development
23rd Jan 2017: Alps Residences is still the fastest selling new launch project in Singapore. With the lowest and most affordable quantum, this development have huge upside potential in the near future when prices rebound back to normal. Hurry and enquire now to have more insight look into the current property market
27th Dec 2016: Estimated maintenance Fees as follows:
1 & 1+S – S$140-240
2 & 2+S – S$180-280
3 Bdr – S$200-330
4 Bdr – S$230-380
Penthouse – S$270-420
24th Dec 2016: Wishing all a Merry Christmas and a Happy New Year! Alps Residences showflat will be closed on Christmas Eve, Christmas, New Year's Eve, New Year. As of today, 1 Bedroom and 1+study fully sold, Single Level Penthouses Fully sold. Scroll below to the price section for an indication
3rd October: The Alps Residences attractive pricing as follows
1 BR: $491K-$538K
1 BR+S: $536K-$610K
2 BR: $693K-$806K
2 BR+S: $691K-$751K
3 BR (936sf): $918K- $1.04M
3 BR (1066/1087sf) : $1.04M to $1.14M
4BR : $1.37M – $1.44M
PH : $1.67M -$2.45M
Register for an appointment to view Alps Residences Showroom today. Opening hours varies*
9th October: The Alps Residences is selling everyday! Hurry and fix an appointment to view our showflat to enjoy the best pricing and discounts. The Alps Residences is currently the most affordable new launch project in Singapore!
8th October: The Alps Residences Showflat will be open this weekend. Register now for an appointment to view our showroom gallery.
2nd October: Overwhelming response for Preview day sales with almost 50% or around 280 units sold! All units officially open for sale. Hurry and register your interest to view The Alps Residences showflat today

29th September: It is confirmed! Alps Residences VIP sales will commence this Sunday registered buyers. Hurry and register for your ballot number on Sunday
26th September: Alps Residences showroom will be open on the weekdays 10am-8pm for viewing. Register now for a private invitation to view our showflat gallery.
20th September: Alps Residences Showflat will be open this weekend 24th & 25th September for private viewing. Register for an invitation to view the showroom. Sat opening from 12pm, Sunday from 10am.
5th September: Updates on Alps Residences showroom floor plan and site plan. Scroll below to view
3rd September: Indicative pricing revealed to be from S$4xxK! Lowest priced in current market for new launch condominium. Register your interest today for the latest updates!
2nd September: Alps Residences showflat will feature 1 + Study, 2 Bedrooms, and 3 Bedrooms showroom
The Alps Residences - The Development & Facilities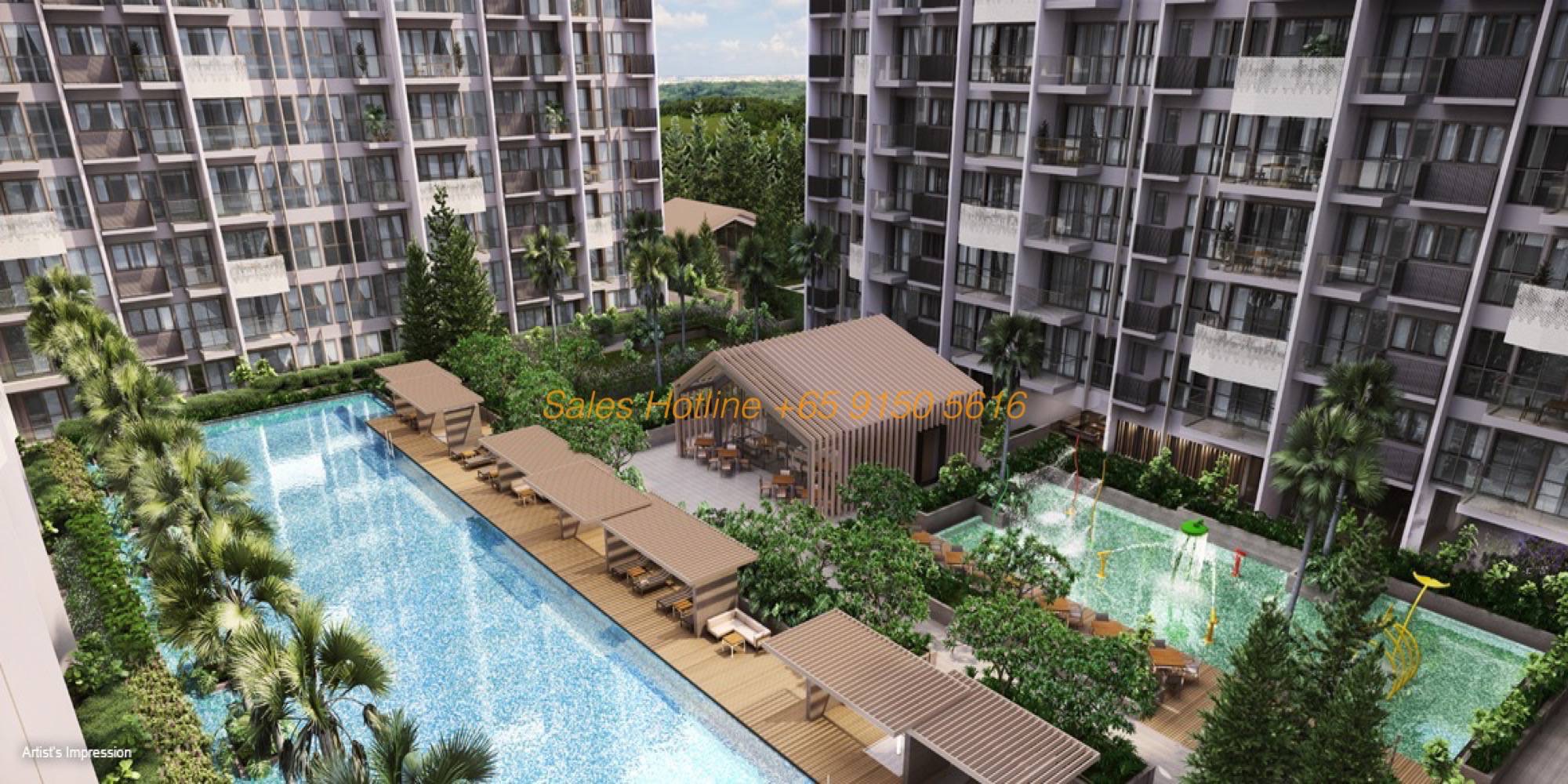 Alps Residences is the latest residential development launched by MCC land in Tampines. Located in the mature town of Tampines, The Alps Residences not only brings nature closer to you but also the infrastructure and future connectivity that surrounds the development. Such includes schools (United World College and Singapore University of Technology), fitness and leisure centre (Tampines sports Hub), and improved connectivity with the upcoming Tampines West MRT. A short drive away takes residents to IKEA, GIANT, and Courts Megastore. The Alps Residences is strategically position closed to key business areas including Changi Business Park, Seletar Regional Centre, Tampines Regional Centre, and many other commercial hubs. With all the amenities and infrastructure available now and in the future, residents/tenants/expats will be able to enjoy lesser commuting time through traffic, as well as the luxury of a resort lifestyle living.
The Alps Residences is largely inspired by the long alpine stretches across Europe, certain stacks in the development  will have views of the scenic Tampines Quarry . More importantly with an attractive price tag, Alps Residences is ideal for either own-stay or an investment choice.
Alps Residences - Future Potential for Capital Appreciation
Alps Residences location is at the eastern region of Singapore situated in Tampines. Singapore decentralisation plan begun in the 80s and Tampines was the first regional centre to be built. Completed in 1992, Tampines is now the most establish regional centre outside of the central core region. With the success of Tampines Regional Centre, the Government came up with a plan to build the next regional centre in Jurong Lake District back in 2008, and Woodlands in 2014. In the recent years, Tampines Regional Centre have grown to evolve into a shopping paradise, with 3 major shopping mall including Tampines Mall, Tampines One, and Century Square. In addition with the influx of firms into Tampines, it has brought about demand for office space. Tampines Grande and 11 Tampines Concourse have an occupancy rate of 98% to cater space for office demand.
Currently, there is an estimated more than 1 million sqm of commercial space located in the East. With an additional 504,000 sqm (commercial space) to be added, this will only boost property prices in the East. The new industrial and commercial spaces are to be open in the existing Tampines Wafer Fab Park, Changi Business Park, Loyang Industrial Park, and Changi Airport. This extension will provide more job opportunity in the area which will increase the tenant pool in these areas.
The recent Changi Business Park have brought about a mix high tech industries, R&D, IT and many other modern businesses to this location. They host many major companies and banks in this region as companies look for cost savings, large spaces, and convenience to improve productivity because of factors such as being close the Aviation zone and logistics facilities.
Changi Airport will be one of the major factor to boost land pricing in the eastern region. Alps Residences, being located in Tampines, is just 4 MRT stops away from Changi Airport. With the recent completion of Changi Airport Terminal 4, it will bring the total capacity of 85 million passengers per annum. Terminal 4 will include new shopping belts and fine dining, on top of Terminal 1-3. However, the major news will be on Terminal 5. Set to complete in 2025, it will be the 3rd largest passenger terminal in the world. Terminal 5 will be 10 times as big as the largest shopping mall in Singapore – Vivocity. Boosting the capacity of passengers to 135 million per annum, Terminal 5 will provide plenty job opportunities. As companies set up their business and shop in this area, it will only add to the already large tenant pool in Eastern Singapore.
Alps Residences - Market Analysis
One may ask, why the low pricing in Alps Residences (and other Condominiums in Tampines)? Following the announcement of the decentralisation planning and transformation of Jurong Lake District, Prices of Jurong have hit and average of S$1354 psf. With Woodlands coming in to be the next regional centre after Jurong, private homes in Woodlands and Yishun have hit a psf of above S$1100. The average pricing for Tampines however hovers at around S$960-1000 psf.
With the strong take up rate of HDB BTO housing in Tampines, Condominium pricing in Tampines will not stay at this price for long. A four room HDB resale unit was selling at an average of S$423,400, which is higher than those in Bedok and Pasir Ris, at S$399,000 and S$405,000 respectively. Apart from the high take up rate for Alps Residences on the first day of launch, and the recent fully sold development Q Bay Residences nearby, there has yet to be a corresponding increase in private housing prices in this region. Furthermore, Tampines is a mature estate with ready amenities built in this area. Upcoming extensions and developments in areas such as Changi Airport, Changi Business Park, and Tampines Regional Centre will only boost the land value in the East.
Alps Residences is currently the 3rd condominium launch in this area, after Qbay and Santorini. There will be many more private residential plots up for bids in this area and it is projected that developers will be bidding at a higher price in future as land value gradually increase. This will only add benefits to early purchasers who have bought. At such an attractive PSF that Alps Residences is offering, register your interest today before the development is fully sold!
The Alps Residences Factsheet
Project Name: The Alps Residences
Developer: MCC Land (Tampines) Pte Ltd
Architect & Landscape Consultant: AGA Architects Pte Ltd & Group 8 Asia
District: 18
Address: Tampines Street 86
Brief Description: Proposed residential development with 626 residential units, comprising of 1-4 bedrooms and Penthouses with full condominium facilities
Site Area: est.  15,660 sqm / 168,563 sqft
Tenure: 99 years
Total Units: 626 Units
Parking:
627 Residential Car Park Lots
5 Handicap Lots
104 Bicycle Lots
Estimated T.O.P: 30 June 2020
Estimated Legal Completion: 30 June 2023
The Alps Residences Nearby Schools
Within 1
Poi Ching School
St. Hilda's Primary School
Within 1-2km
East View Primary School
Gongshang Primary School
Junyuan Primary School
Tampines North Primary School
Tampines Primary School
*Note that the research made on The Alps Residences school proximity, as above, is based on rough estimates. It is still advisable to contact your school of interest to check if it falls within the distance stated above.
The Alps Residences Location Map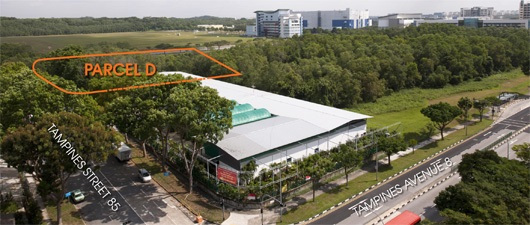 The Alps Residences Condo Site Plan

The Alps Residences Floor Plan
Request for E-brochure to view Alps Residences Floor Plan
1 Bedroom (441-463 sqft / 41-43 sqm) – 56
1 + Study (495-506 sqft / 46-47 sqm) – 126 units
2 Bedroom (689-700 sqft / 64-65 sqm) – 183 units
2 + Study (689 sqft / 64 sqm) – 55 units
3 Bedroom (936-1087 sqft / 87-101 sqm) – 178 units
4 Bedroom (1410 sqft / 131 sqm) – 22 units
4 Bedroom Penthouses (1668-2088 sqft / 155-194 sqm) – 4 units
5 Bedroom Penthouses (2486 sqft / 231 sqm) – 2 units
The Alps Residences Price
Prices updated as of 26th Dec 2016
Residential
1 Bedroom: Fully Sold
1+Study: Fully Sold
2 Bedroom: From S$6xxk
2+Study: From $691k
3 Bedroom: From S$918k
4 Bedroom: From S$1.374mil
For an exact pricing of a unit, register for an appointment to view The Alps Residences showroom / showflat by calling or filling the form at the bottom of this page.
Register Interest for The Alps Residences
Like It Share It! The Alps Residences